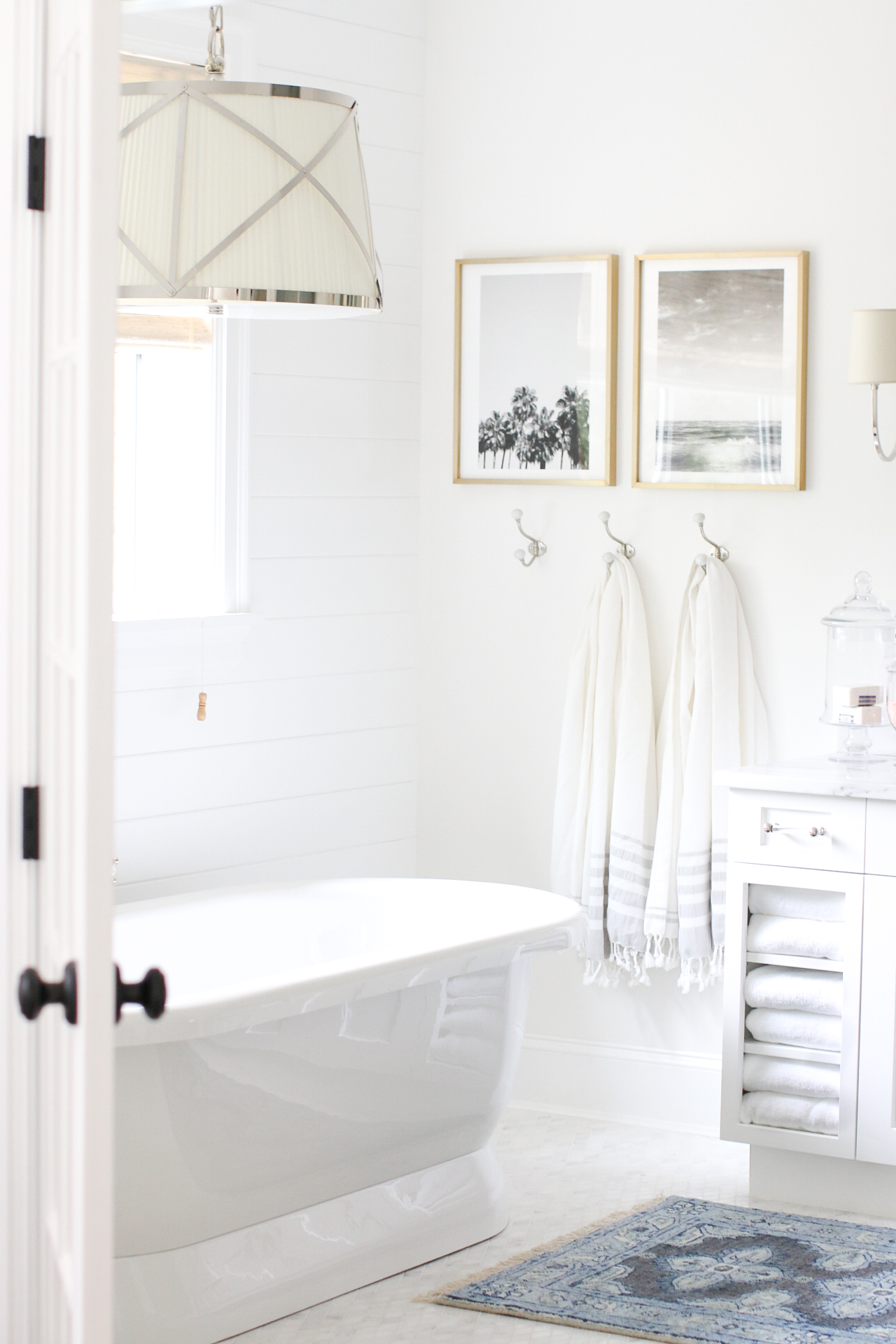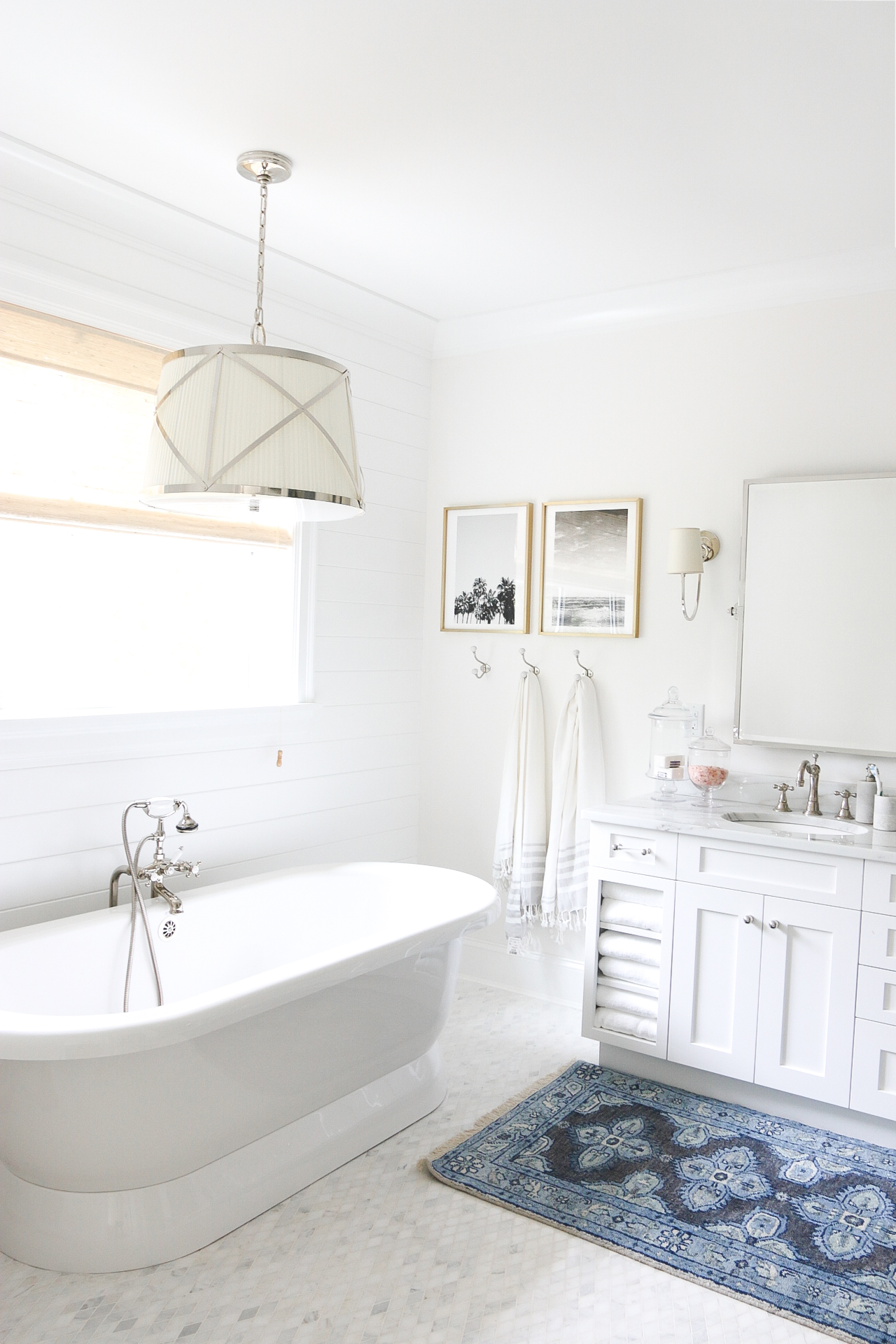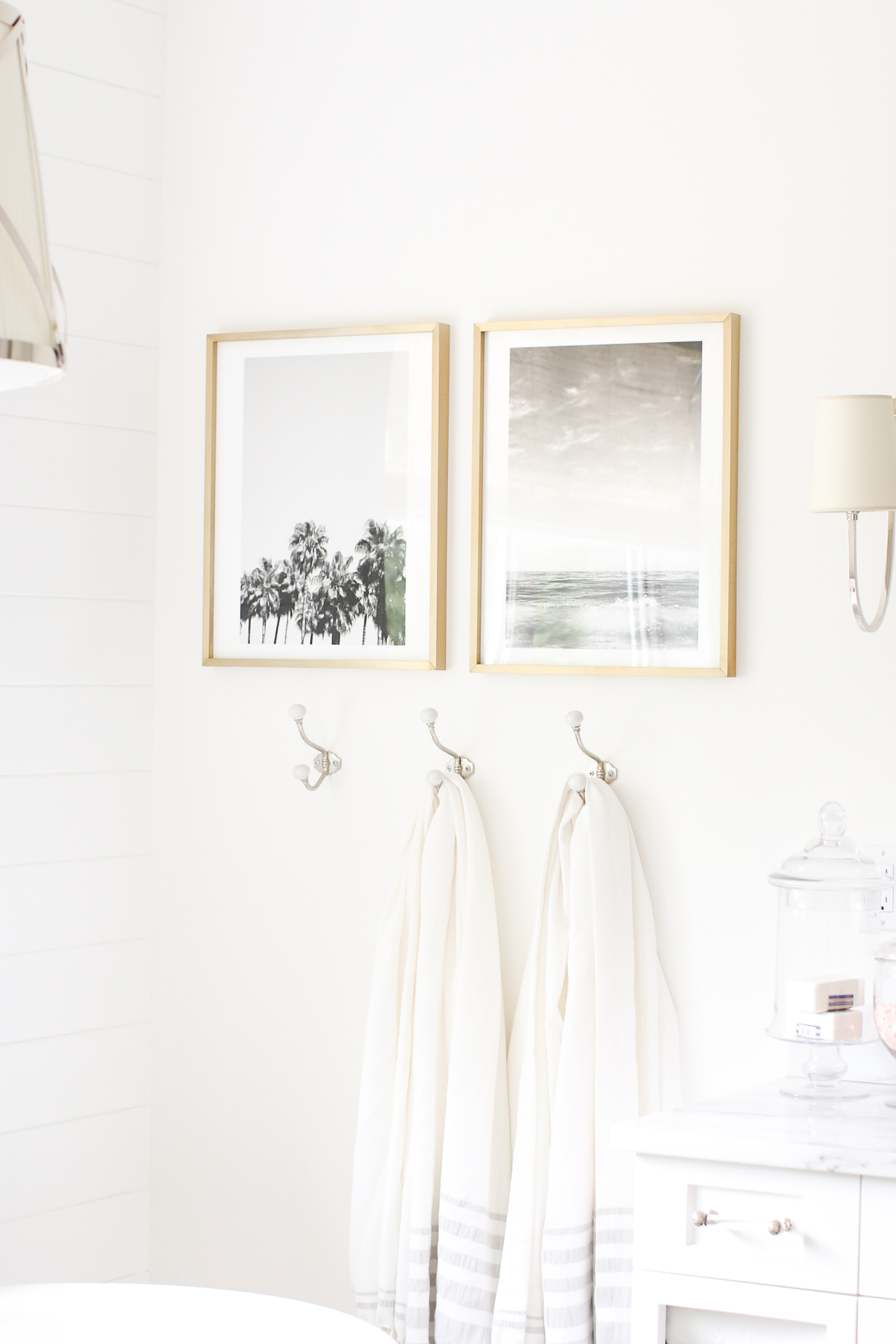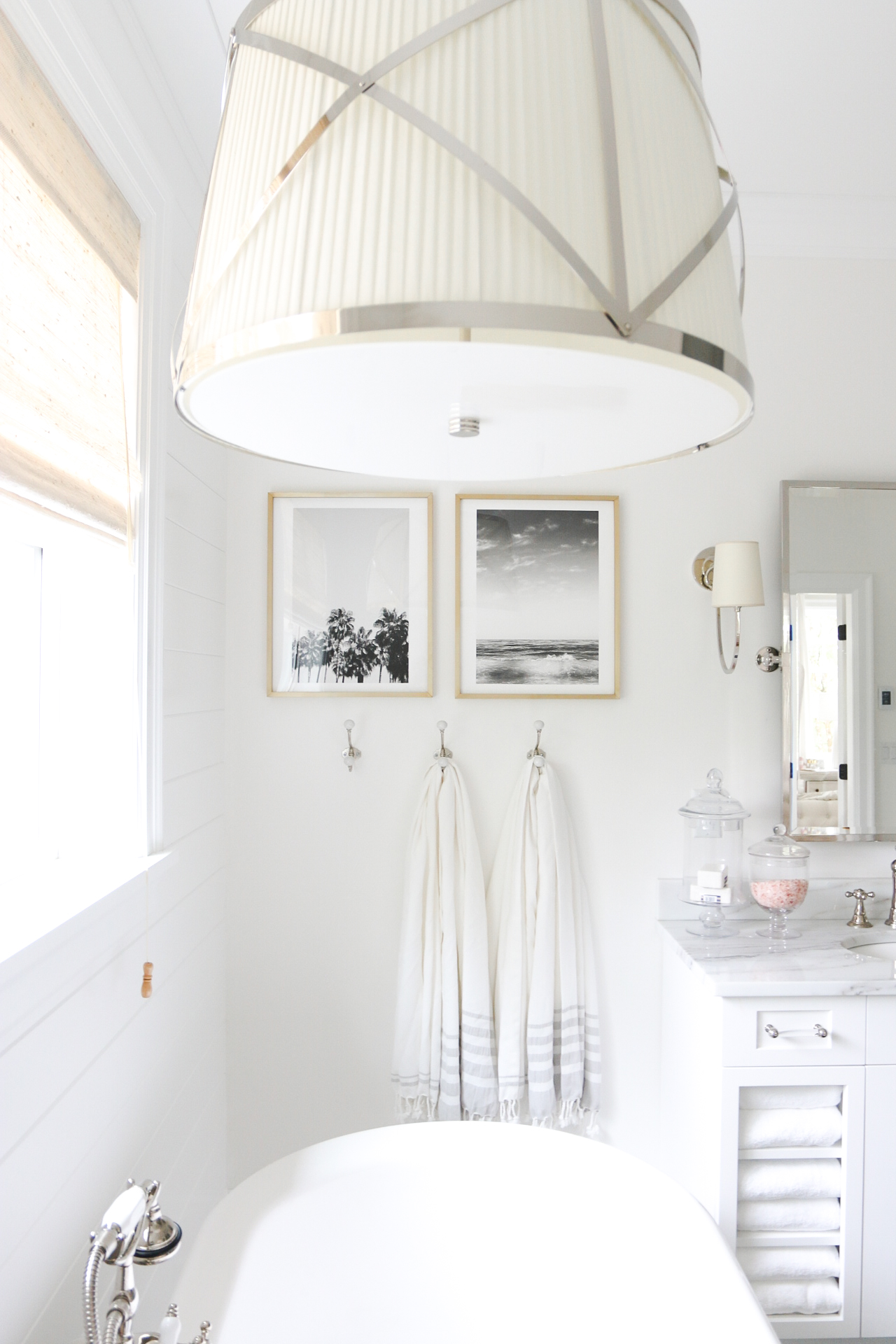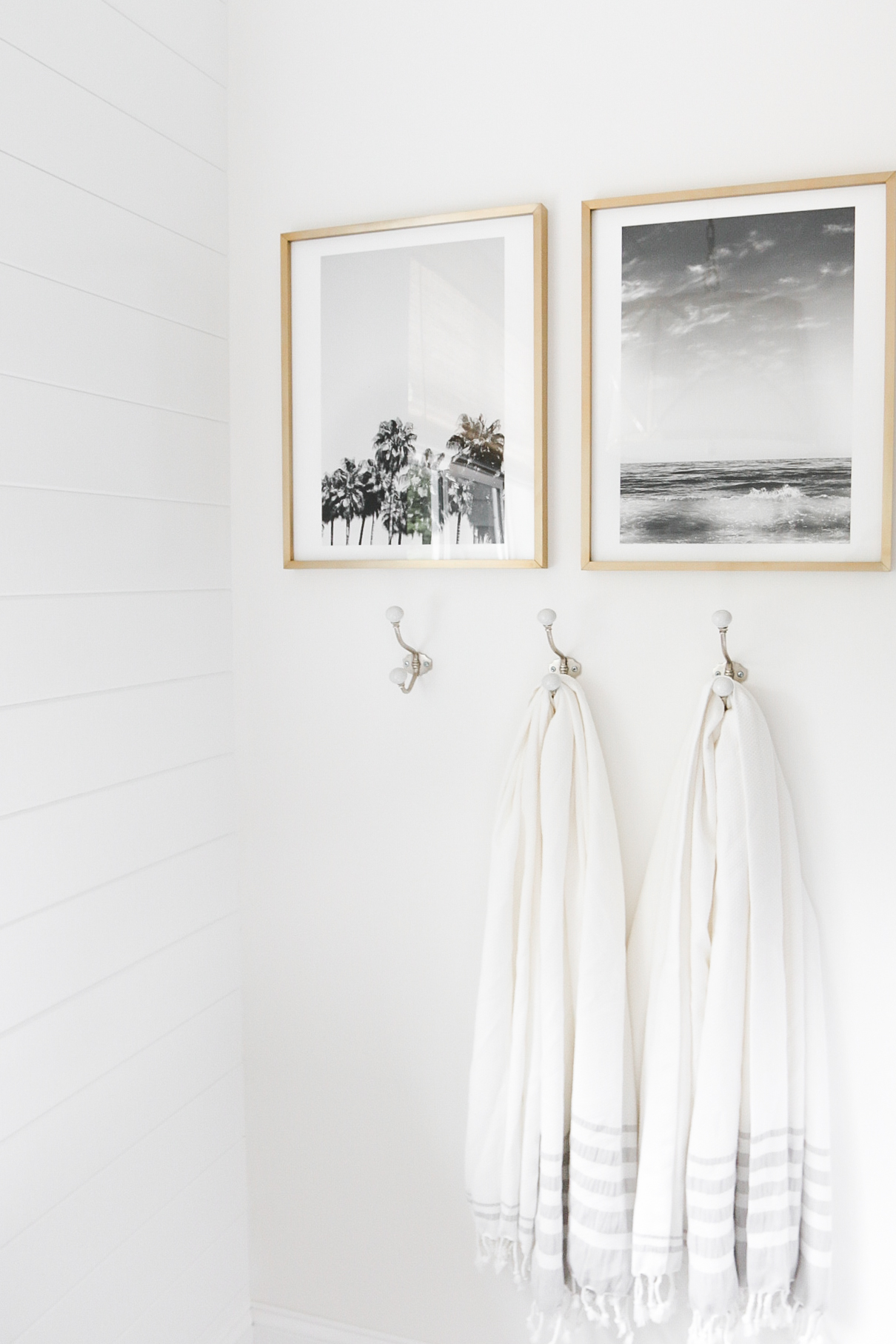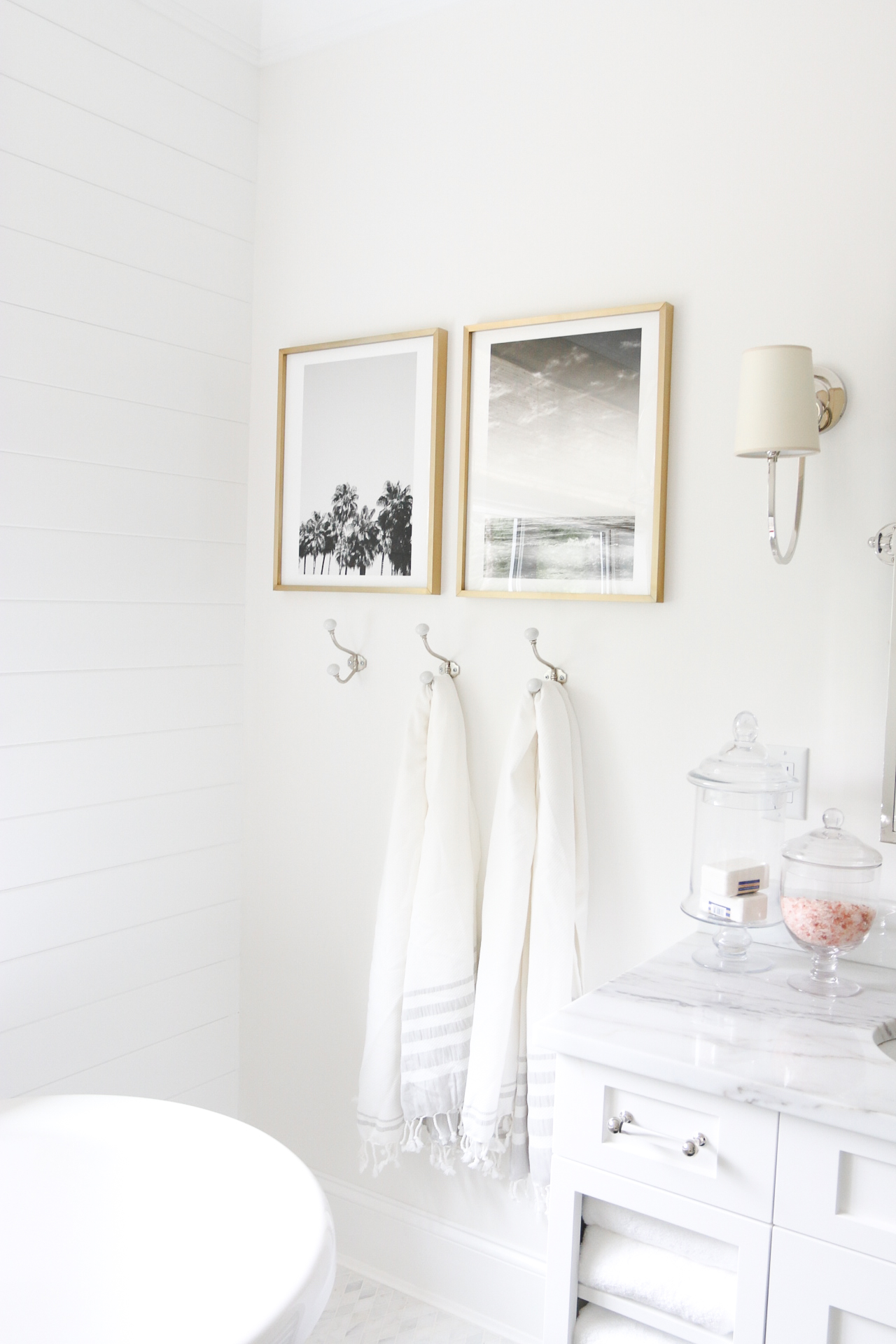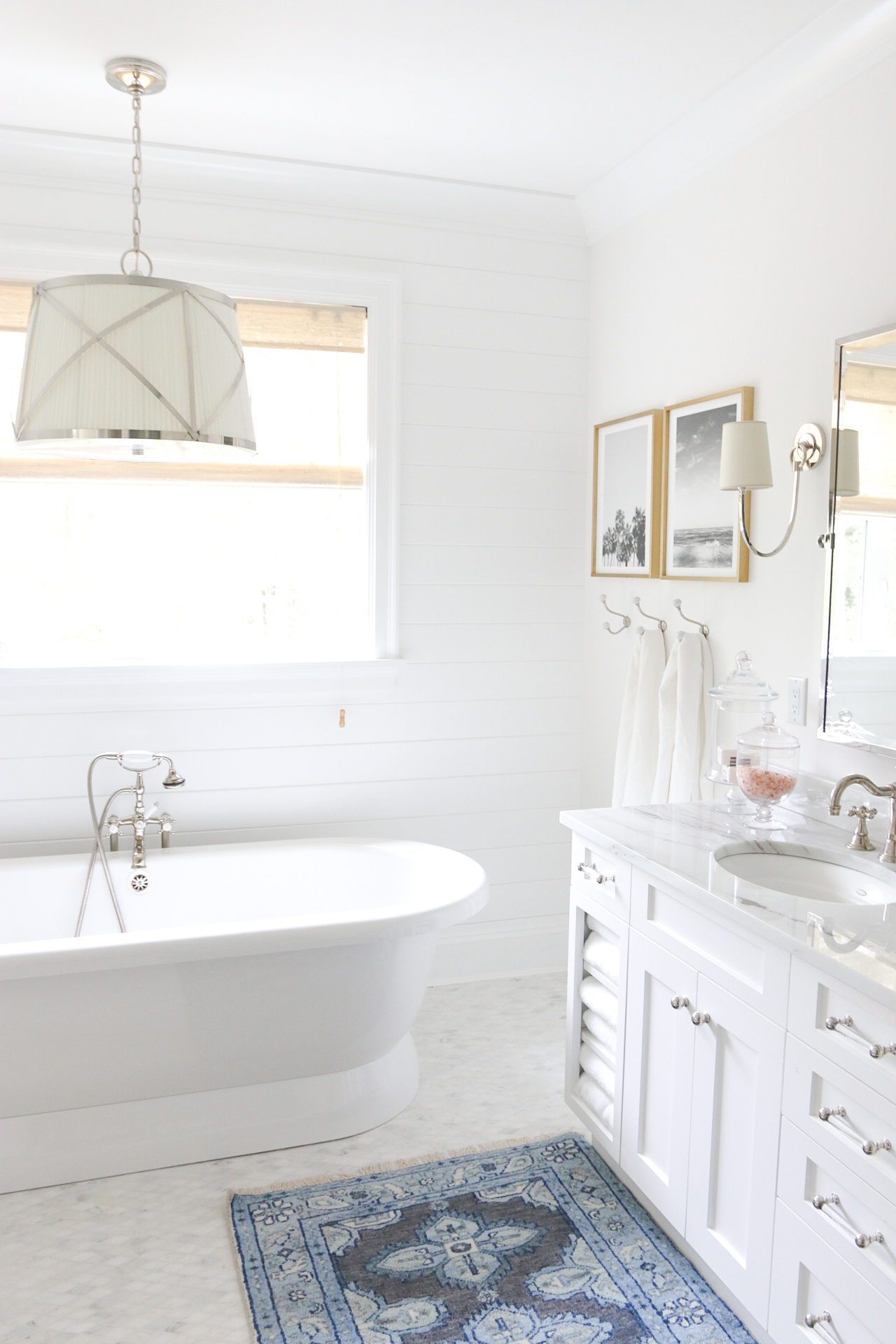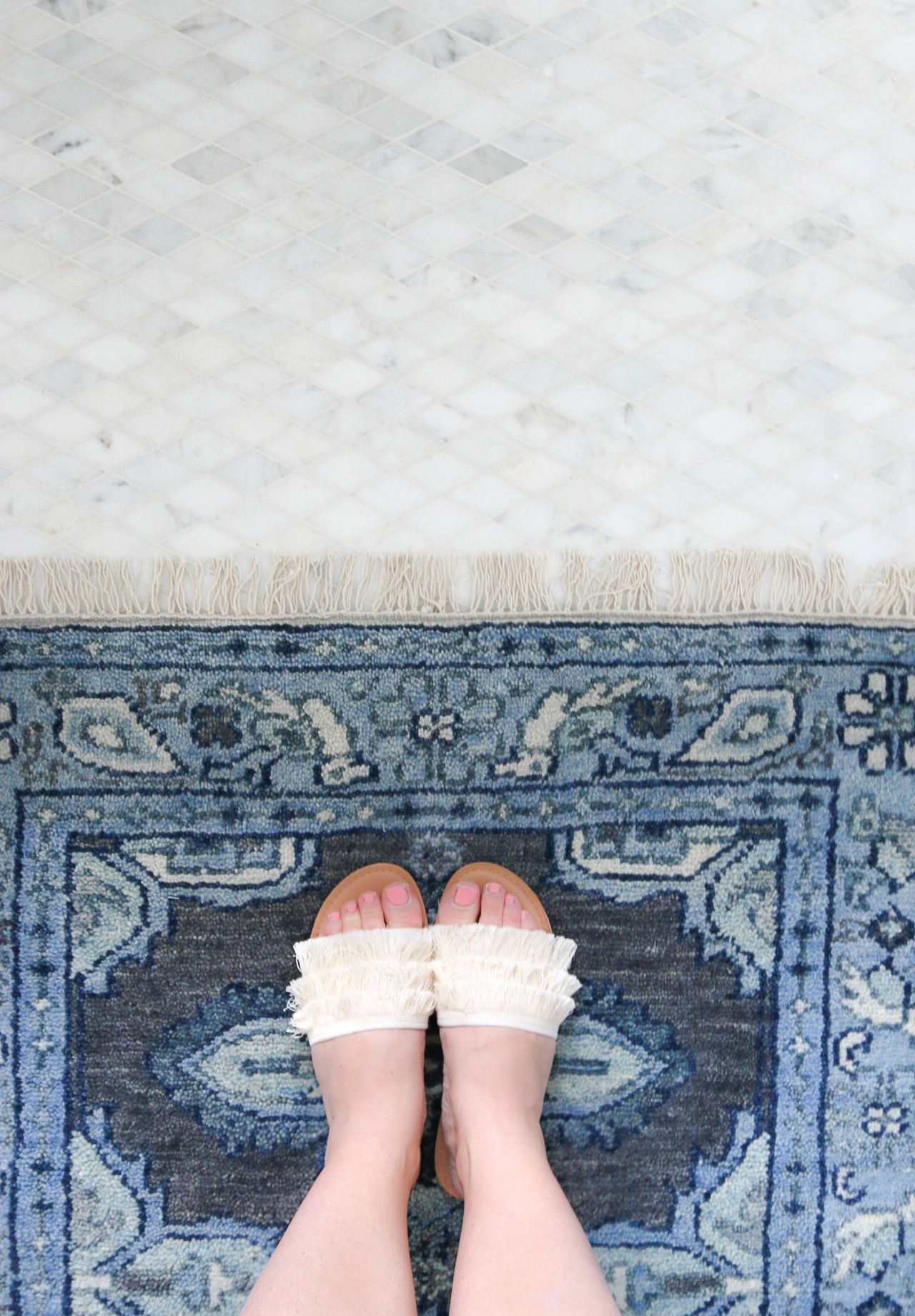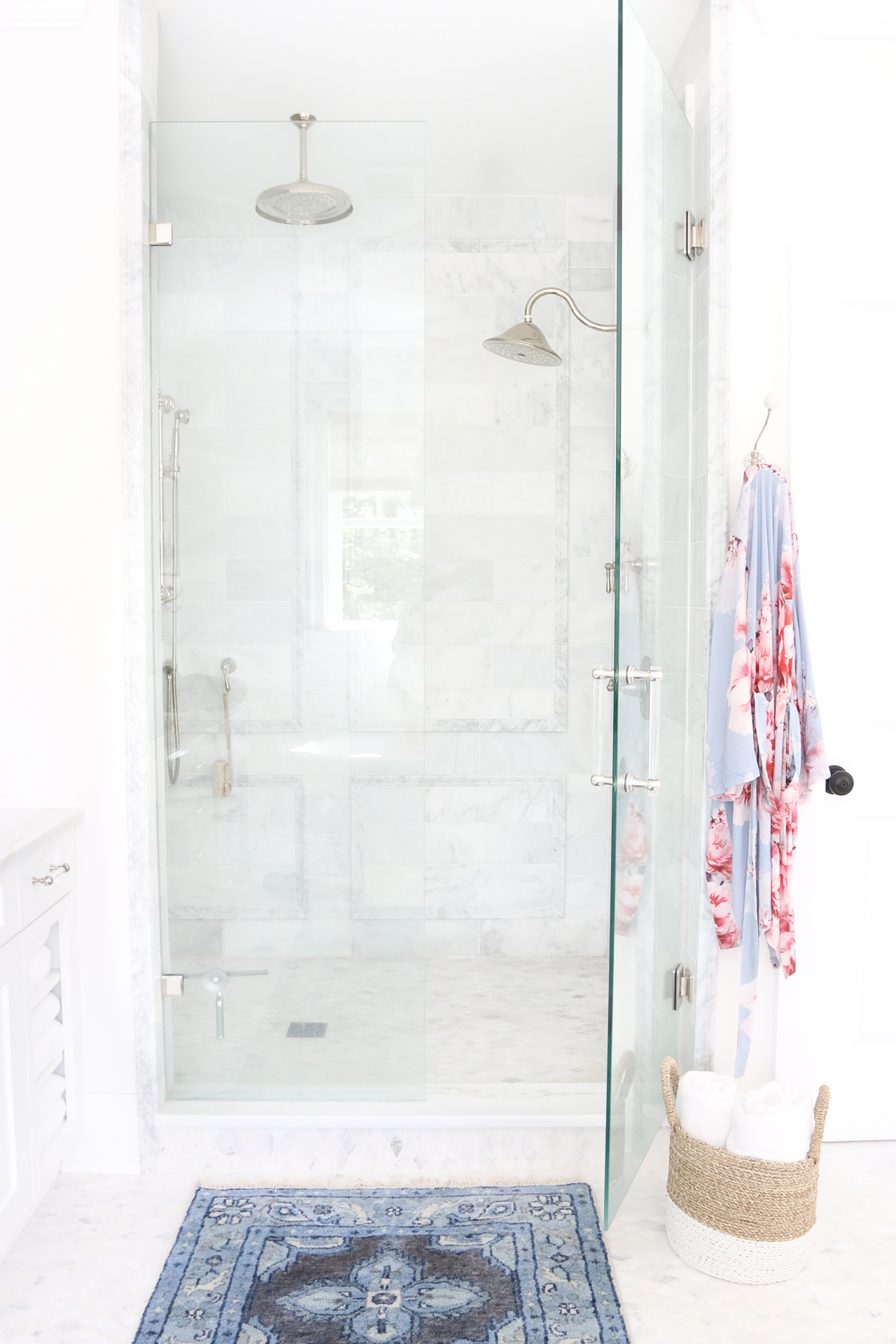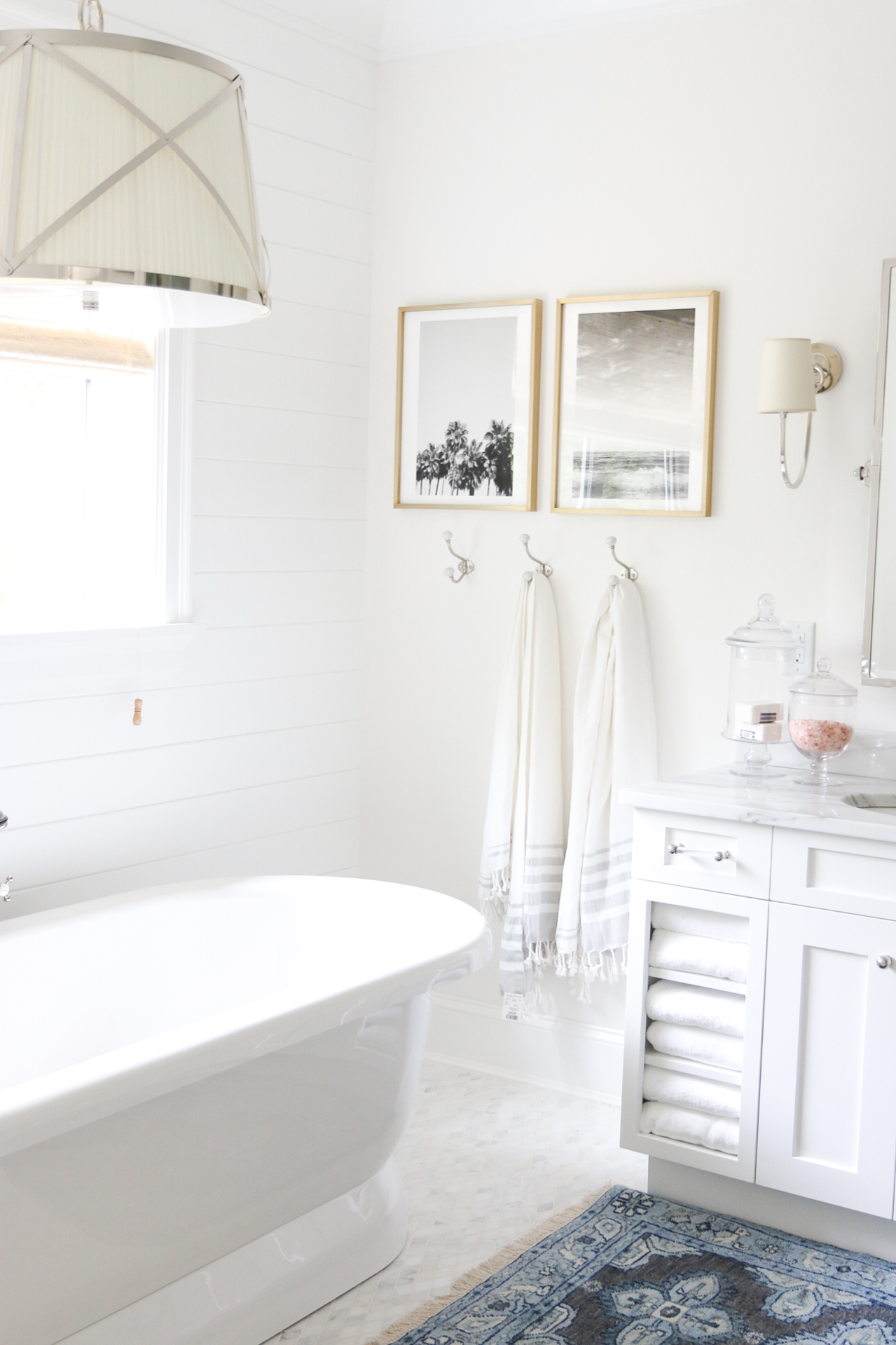 I'm just a little excited to share these photos of our master bathroom with you! I wasn't exactly sure what I wanted to do with this space in terms of a theme. Since I was going with a bit of a coastal beachy theme in our bedroom I wanted it to also transcend into the bathroom.
Annnnd then I found these two prints from minted that I knew I had to include! I love how the palm trees and waves just work together. Obviously right? I love how the brass frames played off my seagrass roman blinds, tying everything together. And then I just a pop of color! I knew when I saw this gorgeous blue Kismet Rug in Steel from my friend Caitlin Wilson's new rug collection, it needed to be added into the design. Not only is it (even more) stunning in person, it's so incredibly soft! Hope you all like it! Please ask any questions below,
When ordering from Minted, you have the option to have the prints framed as well. I decided on the metal brass frames. I love they they are framed with a plexiglass, worry free for a bathroom area… and kids room! That's up next! Liam's room.. stay tuned!
You can find the two Minted prints that I used here: Palms & Waves. 16×20 matte brass frame.
This post was sponsored by Minted, all comments and opinions are my own. 
Building Details:
Architect: Andy Friesen of Sucasa Design 
Builder: Wescraft Custom Homes
Windows & Doors:  Westeck Windows & Doors
Paint: Behr Walls: Polar Bear, Finishings: Ultra Pure White 
Cabinet Design: My House Design Build 
Cabinets: Nickels Cabinets
Tub: Mirolin
Marble Counters: Margranite Industry Ltd.
Counter Fabrication: SSC Countertops Ltd.
Faucets: Brizo
Shower Heads: Brizo
Sink: Kohler via Ensuite Langley 
Tile: World Mosaic Tile
Mirrors: Pottery Barn 
Sconces: The Cross Design
Light Pendant: The Cross Design
Seagrass Blinds: Stephanie Jean Design
Rug: Caitlin Wilson Textiles