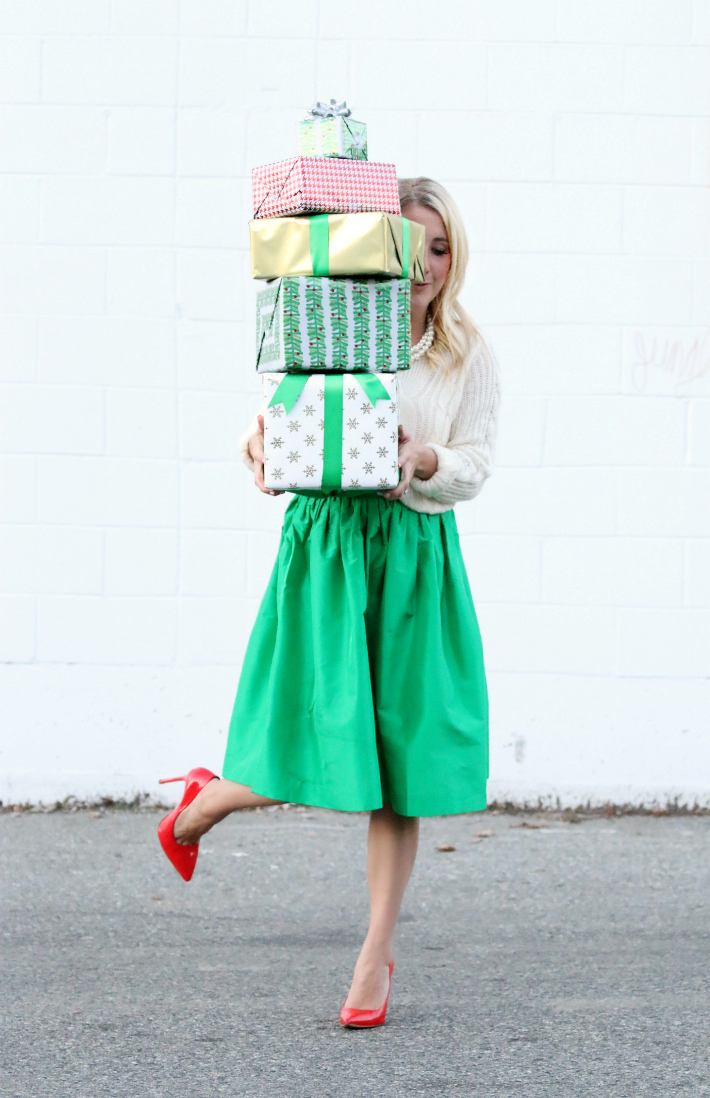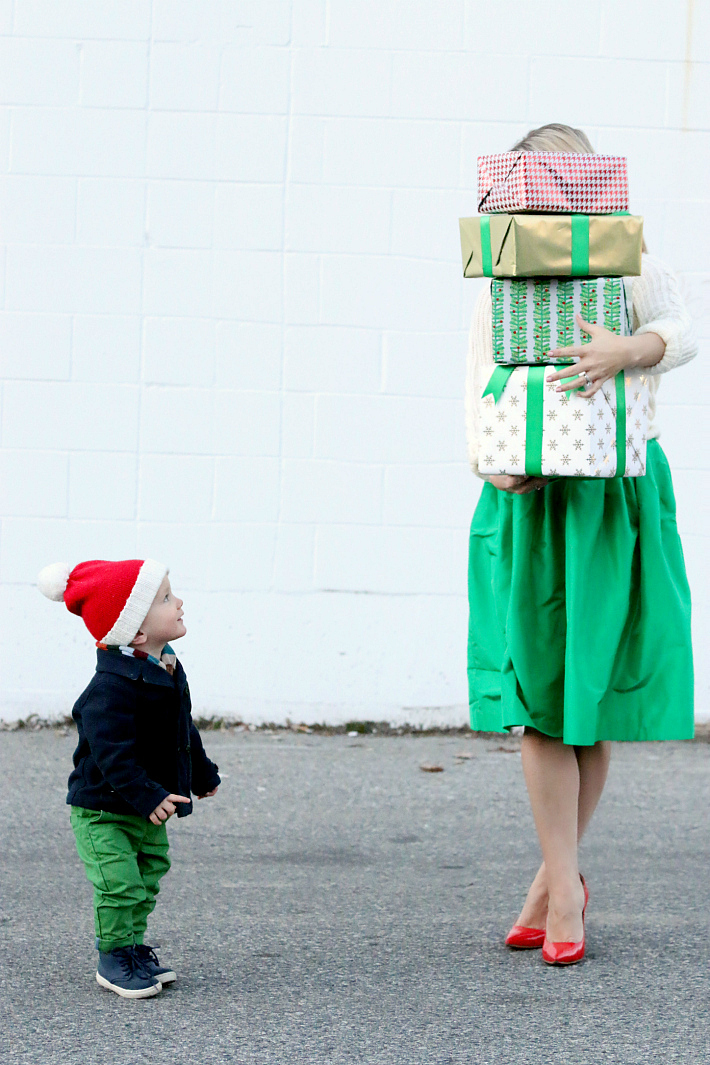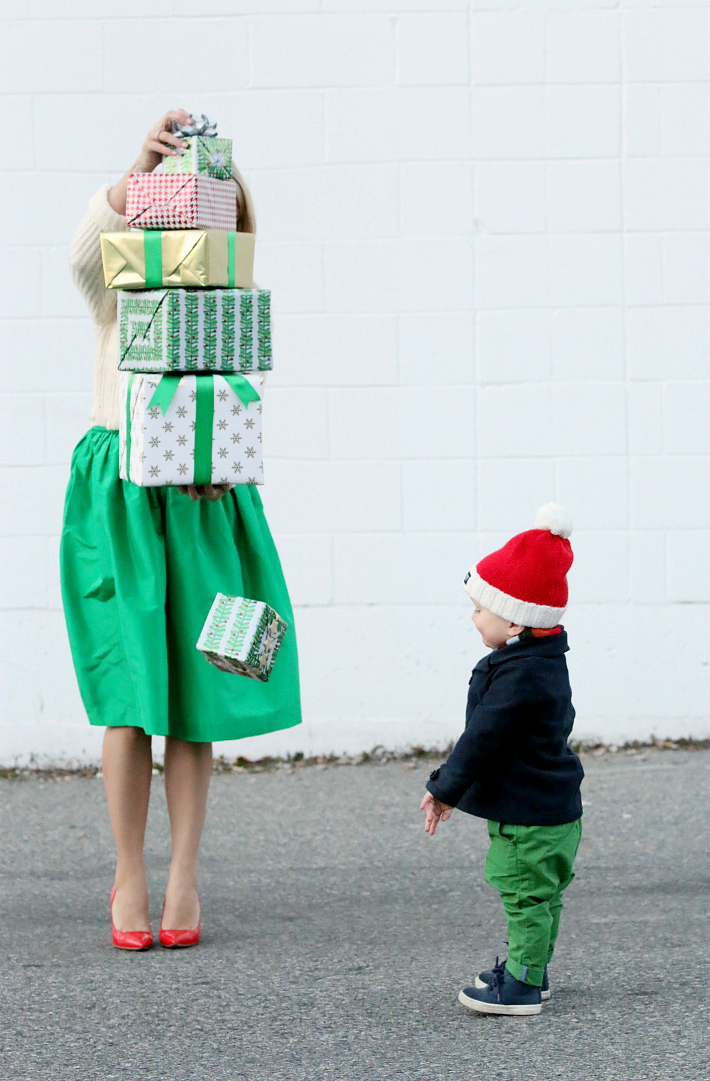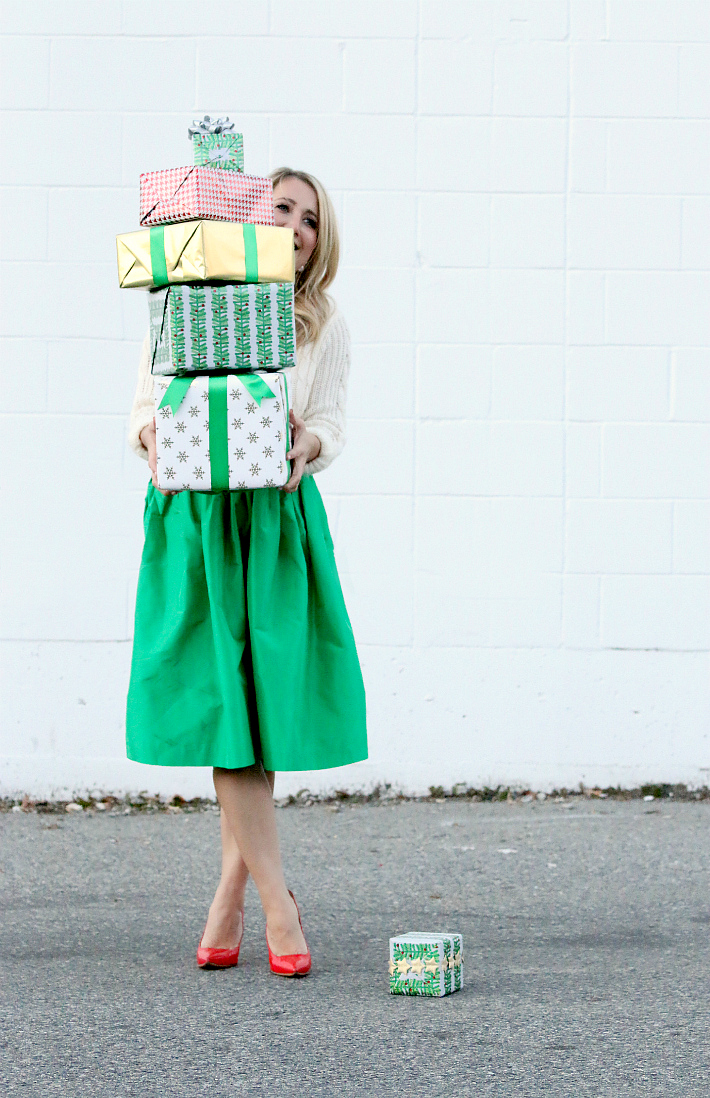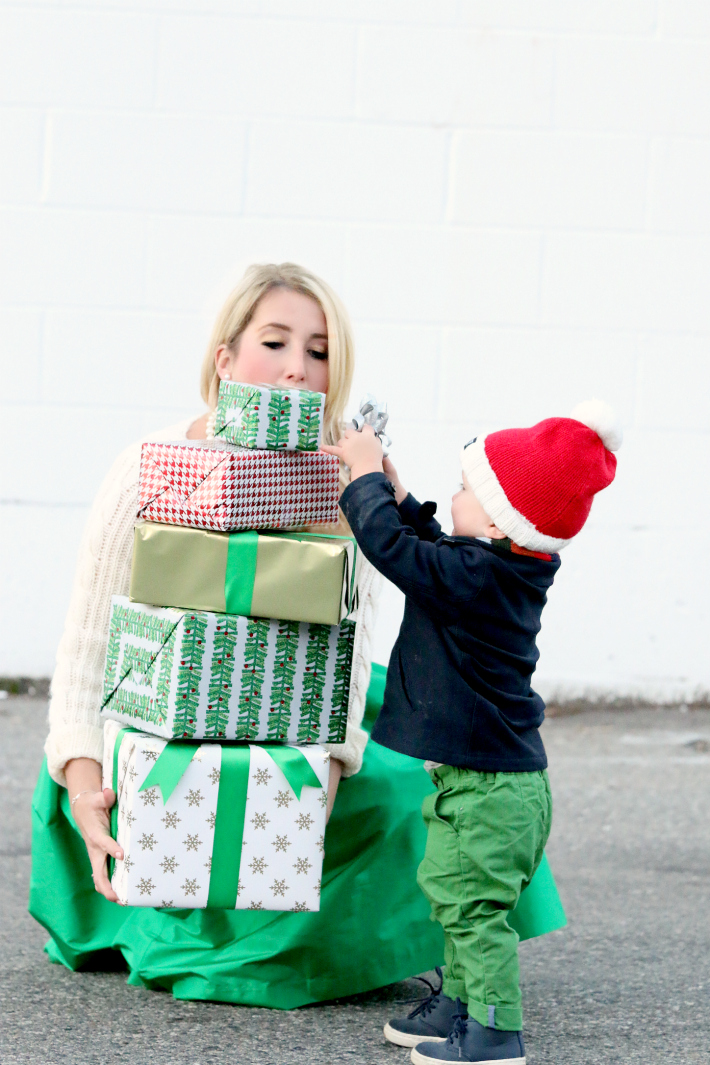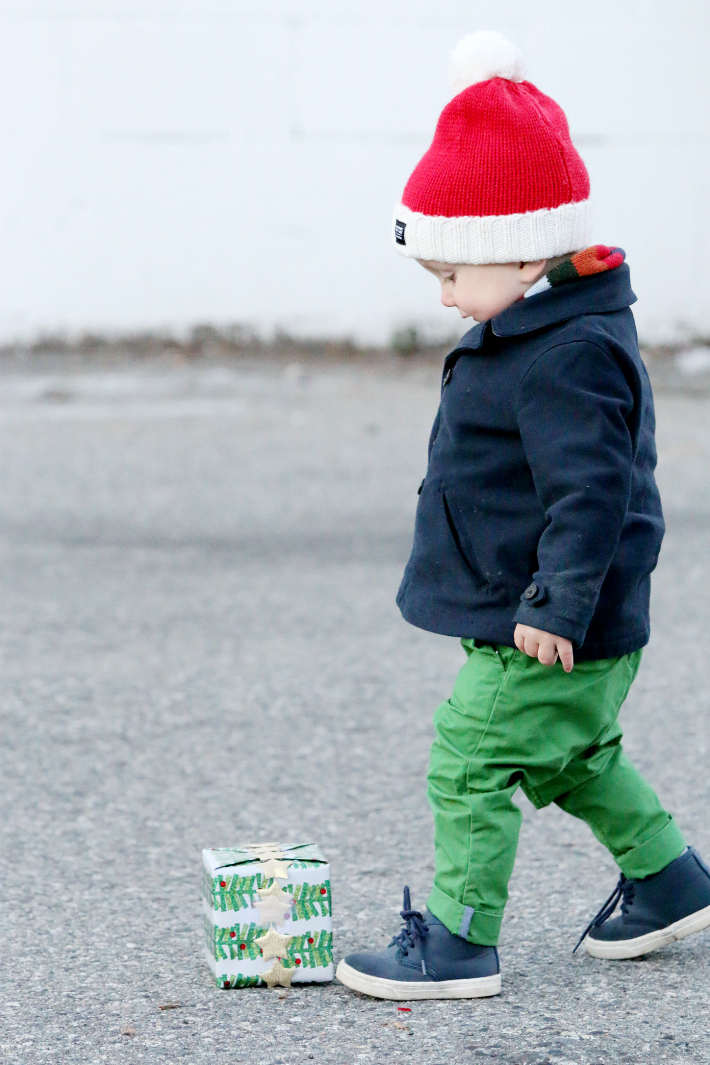 Partyskirt | Sweater | Shoes | Necklace (I doubled up) | Earrings |
Liam's Outfit: Coat | Pants | Hat | Scarf | Shoes |
I'm always in the mood for a PARTYSKIRT!! Especially when there is an excuse to dress up for a Christmas party. This Kelly Green lady length skirt is my absolute favourite for the Holidays, the color just pops and is nothing short of festive.  I even found a matching pair of kelly green pants for my little Liam. Something about matching with our 'littles' just pulls on my heart strings! Oh, and how a little wrapped up box can entertain and create so much joy for a little boy! Throwing, kicking and stacking gift boxes was the highlight of shooting these photos. Troy and I couldn't keep up with Liam, sure made it high paced! Love watching him learn the joy of Christmas. It's only mid November and I can hardly wait to see him discover more.
I have some exciting PARTYSKIRTS news along with these fun photos I took with my little man. If you're in the Vancouver area Lauren & Mariel, the two sisters behind the brand are hosting a sample sale this weekend for you to shop the most coveted skirt around! And just when you thought your favourite color(s) was out of stock, including this Kelly Green, now is your time to snag the last ones. Follow @PARTYSKIRTS on Instagram for all other updates!
Date: November 20th, 21st & 22nd.
Location: #230 1355 Parker st, Vancouver. [thefeedproducts style='four']
-SHOP MY HOLIDAY STYLE-