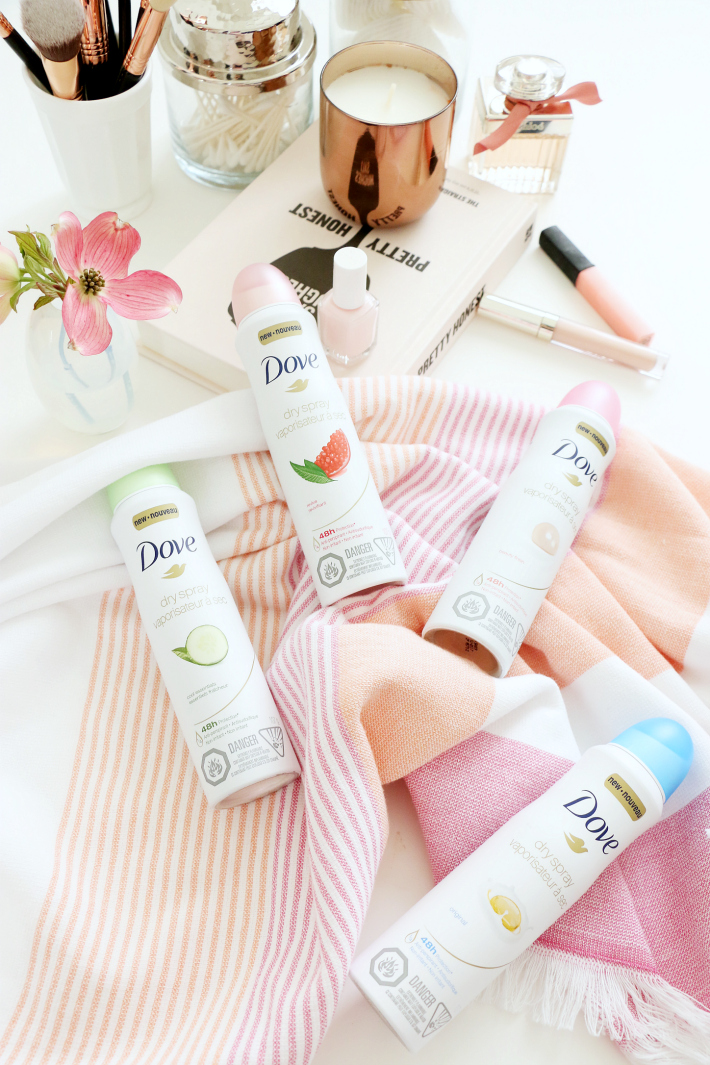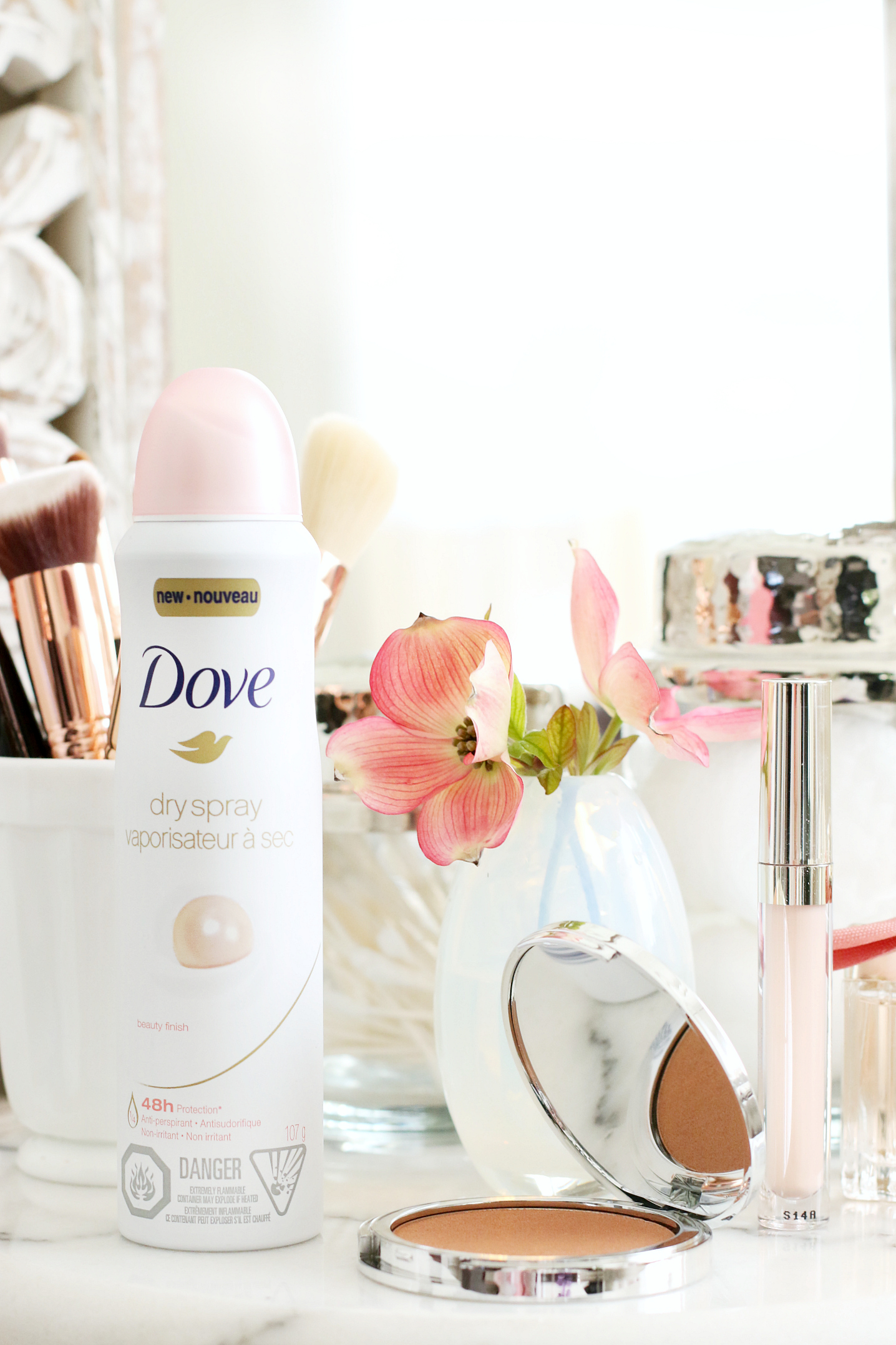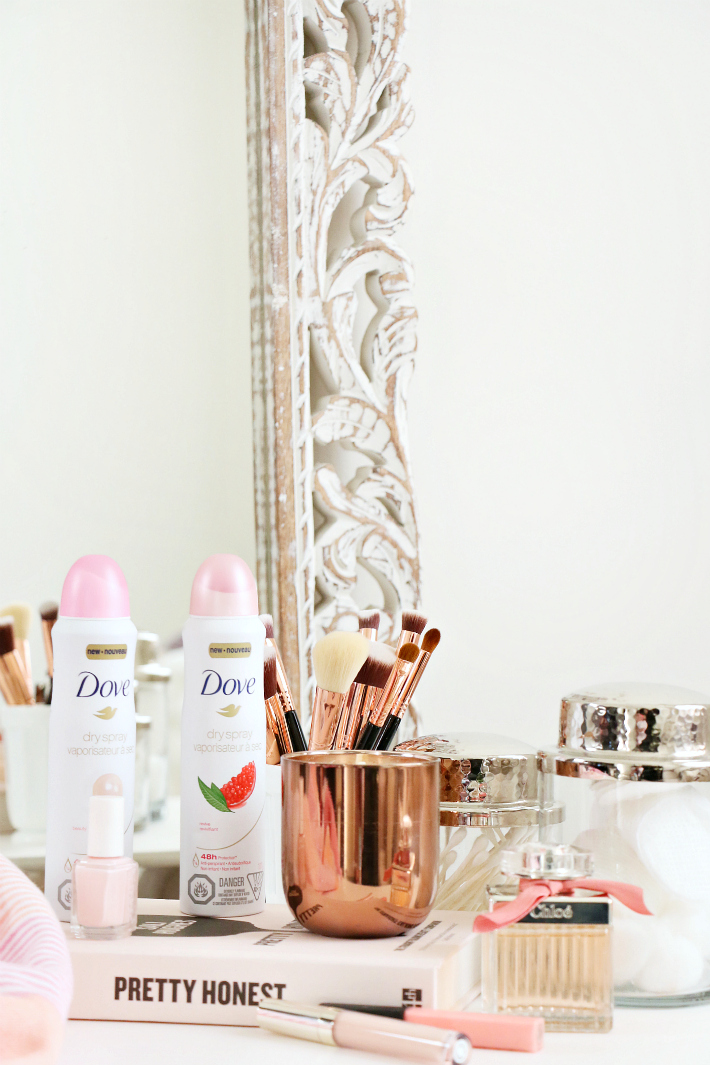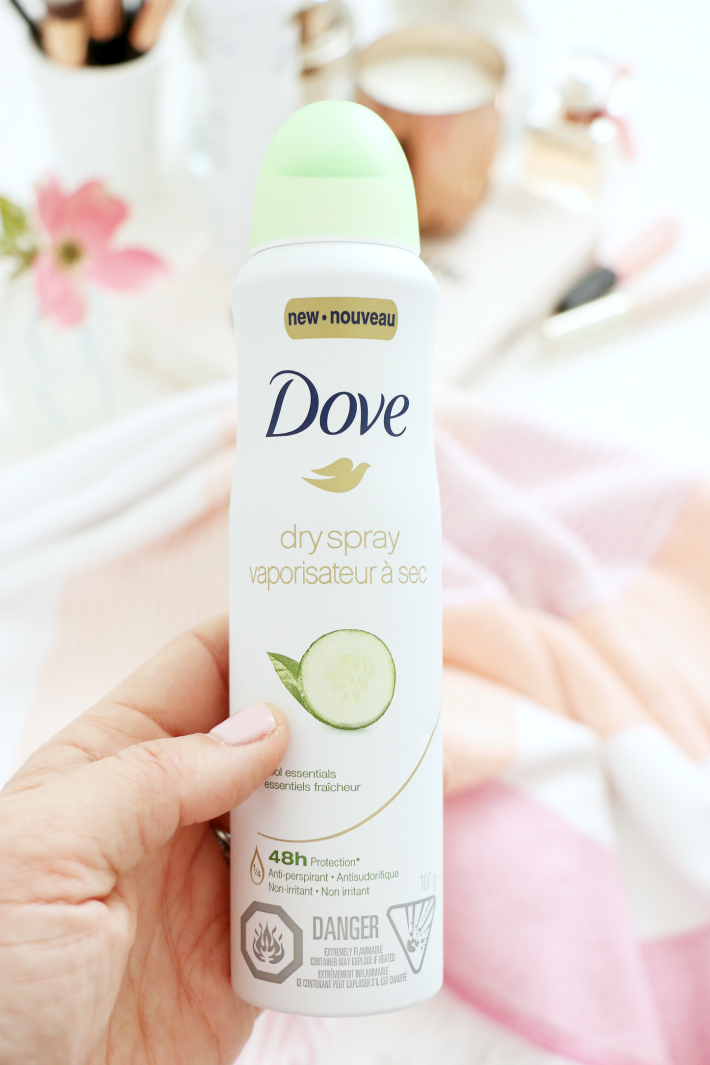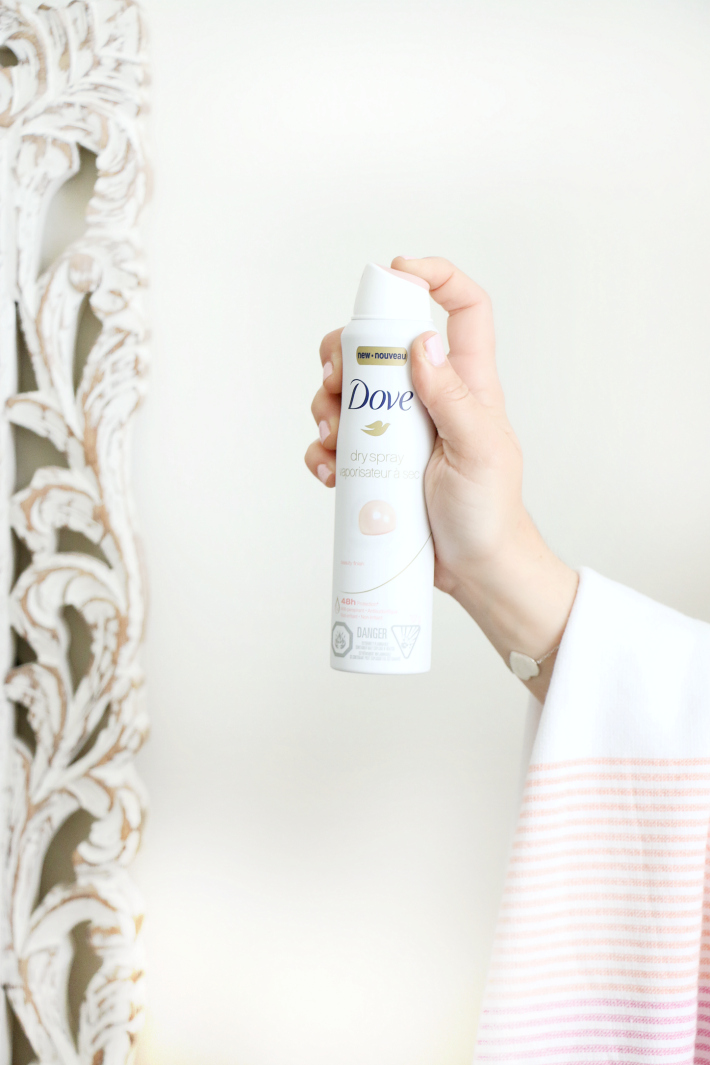 Dove Dry Spray Antiperspirant | Makeup Brushes | Turkish Towel | Candle | Chloe Perfume | Glass Containers (similar) | Lip Gloss: Turkish Delight | Nail-polish: Ballet Slippers |
I'm so excited to share the brand new Dove Dry Spray Antiperspirant with all of you. Actually, it's not new to me at all. While I lived in Europe (over 6 years ago now), this was my go to deodorant! I fell in love with the easy application, no mess, no streaks and long hour non-stinky duration.  When I returned to Canada, I brought home a whole ton of  cans with me knowing that it wasn't available back home. Years after, whenever someone was heading back to Europe I ALWAYS asked them to bring me back some. Can you tell I'm in love with this product? I could never get back to using stick deodorants, I just didn't like the sticky, wet, goopy feeling of them. Ha! This is starting to sound funny. 
But I'm happy to say that's all in the past now! These Dove Dry Spray Antiperspirants are now available in Canada and the USA! Trust me when I say you must give it a try, there will be no turning back! Plus they're super easy to throw in your purse, without worry that they'll crack open and make a mess! And like the bottle says, they do indeed work up to 48 hours and spray on dry instantly. Hope you can pick up a bottle and try it yourself!
This post was brought to you by Dove Canada, all opinions are my own. [thefeedproducts style='four']