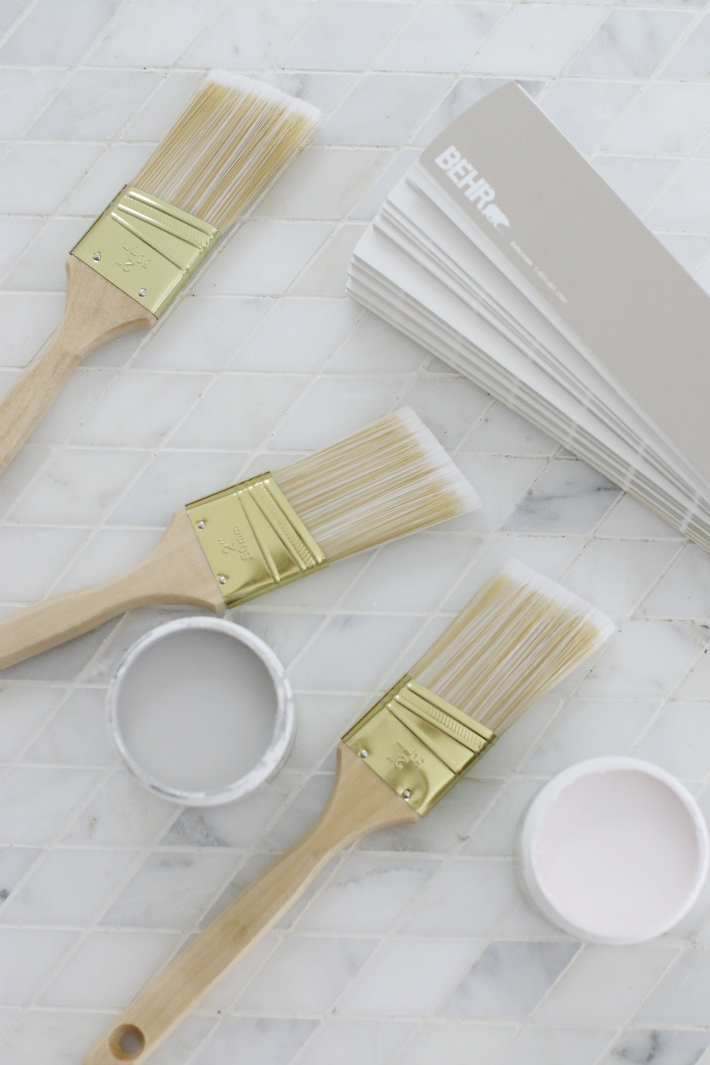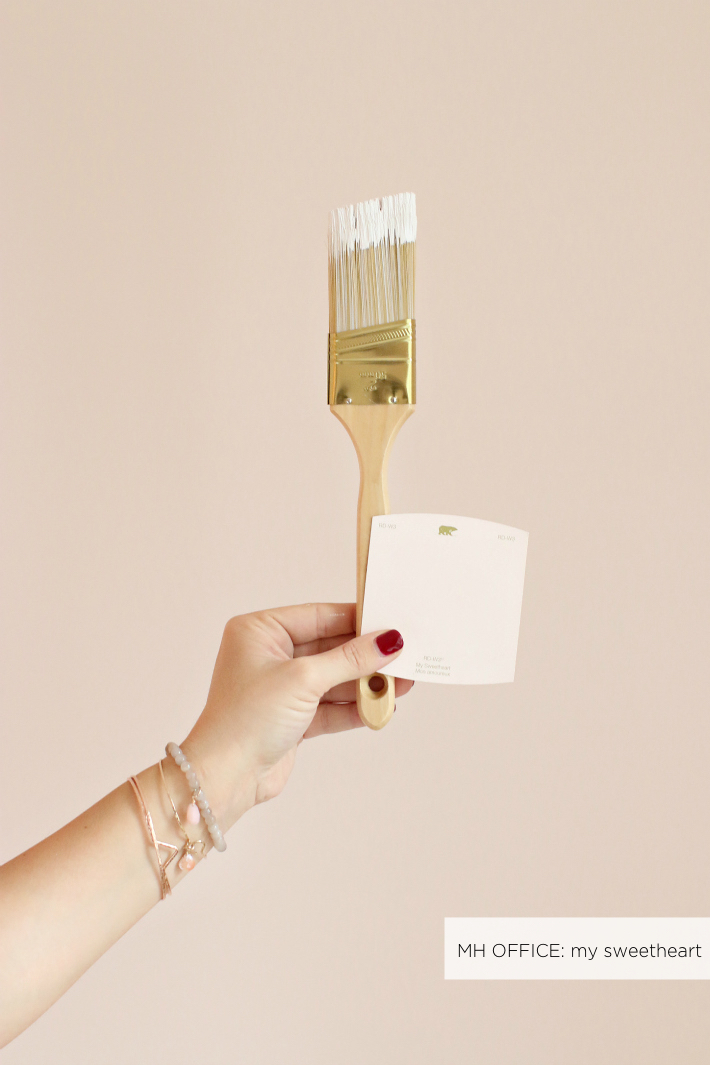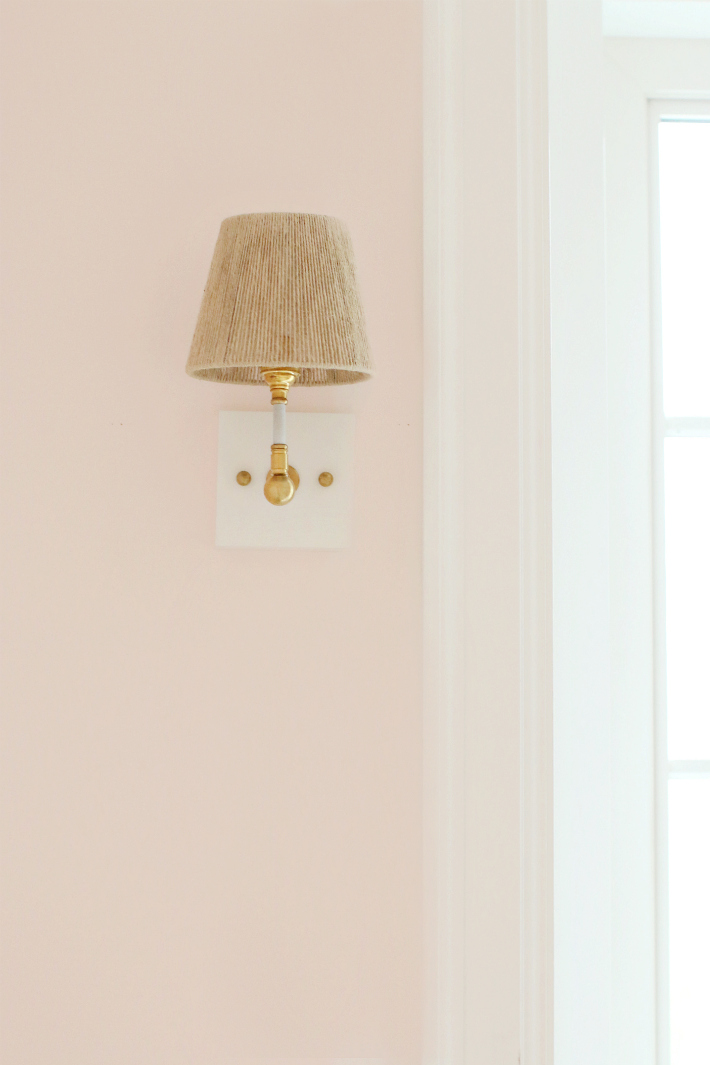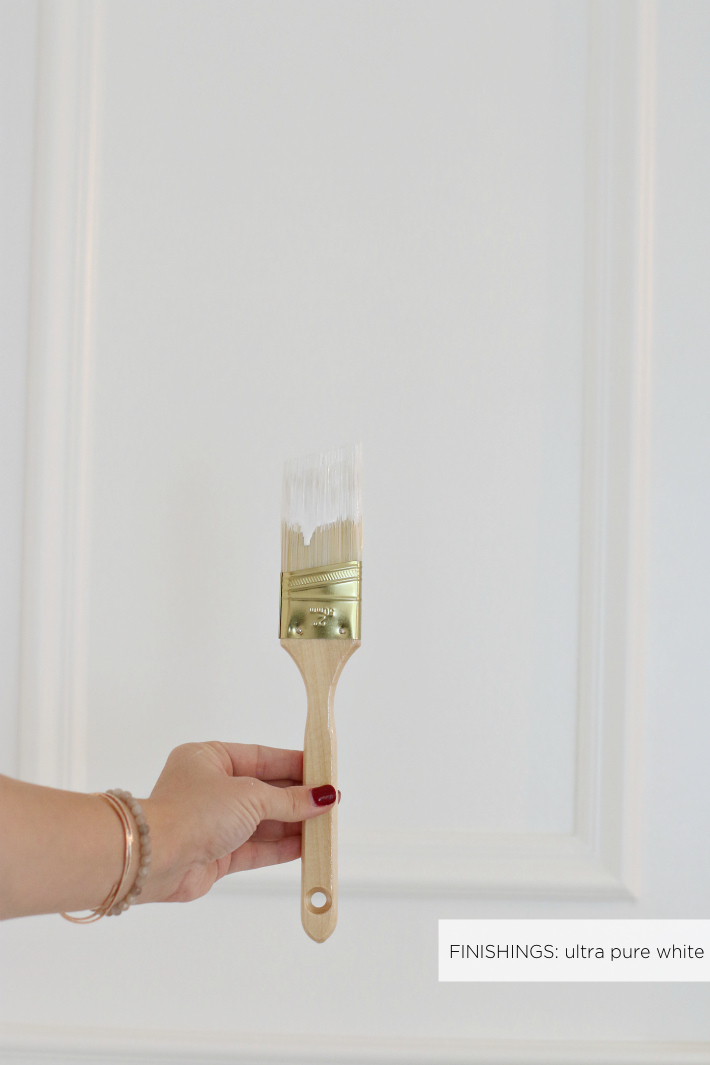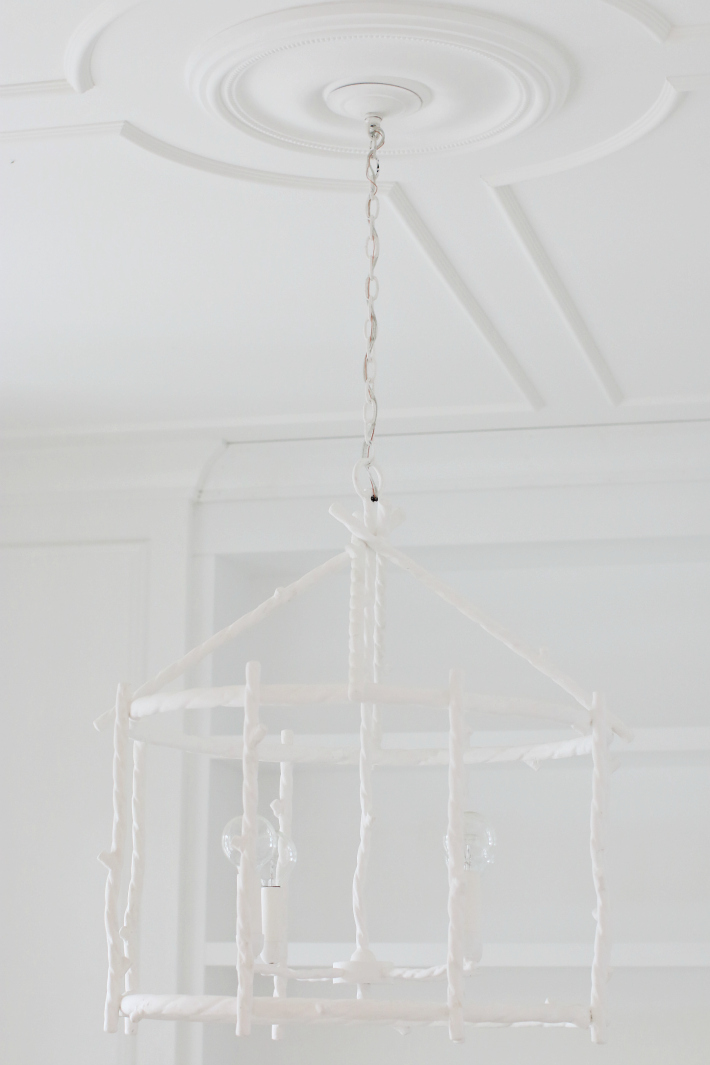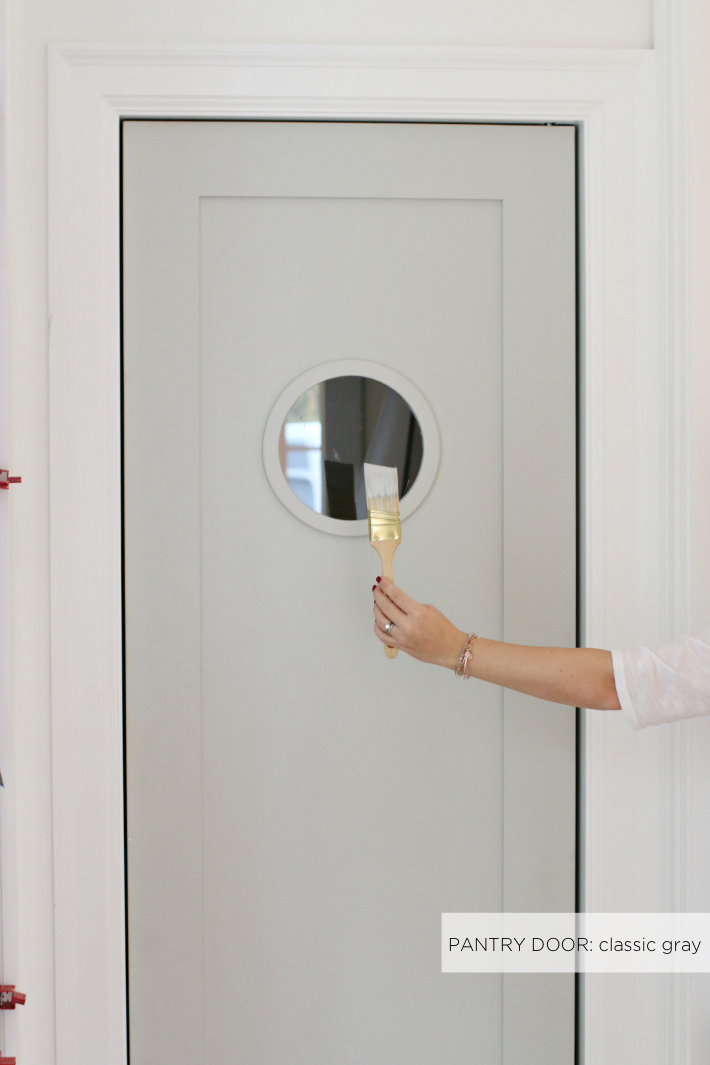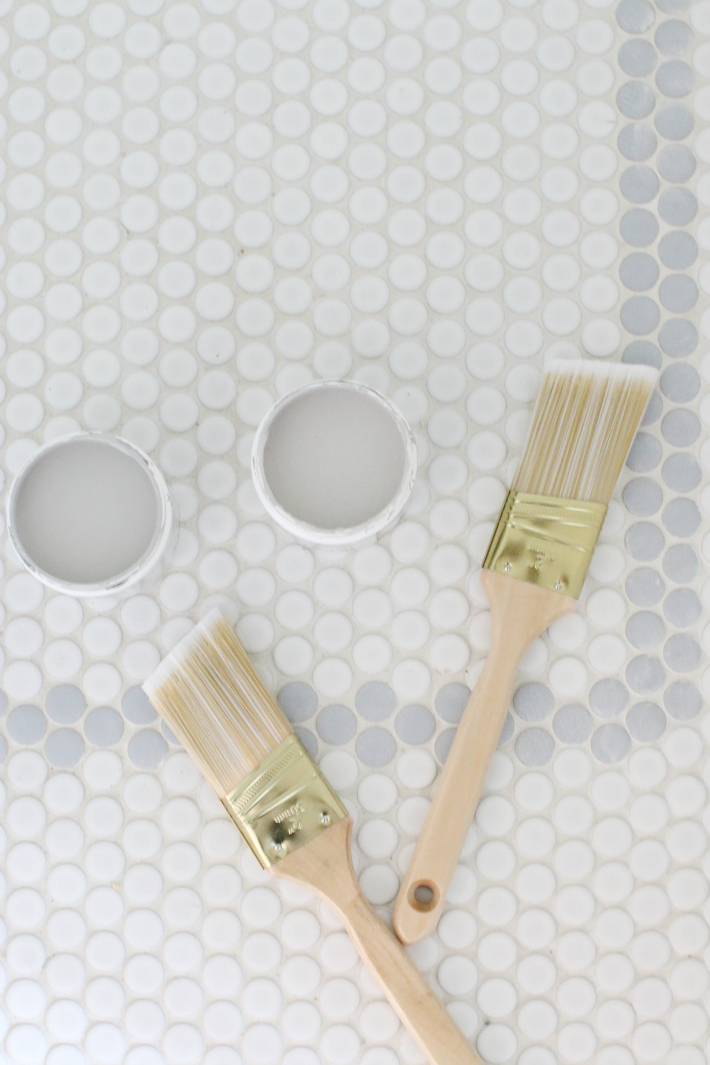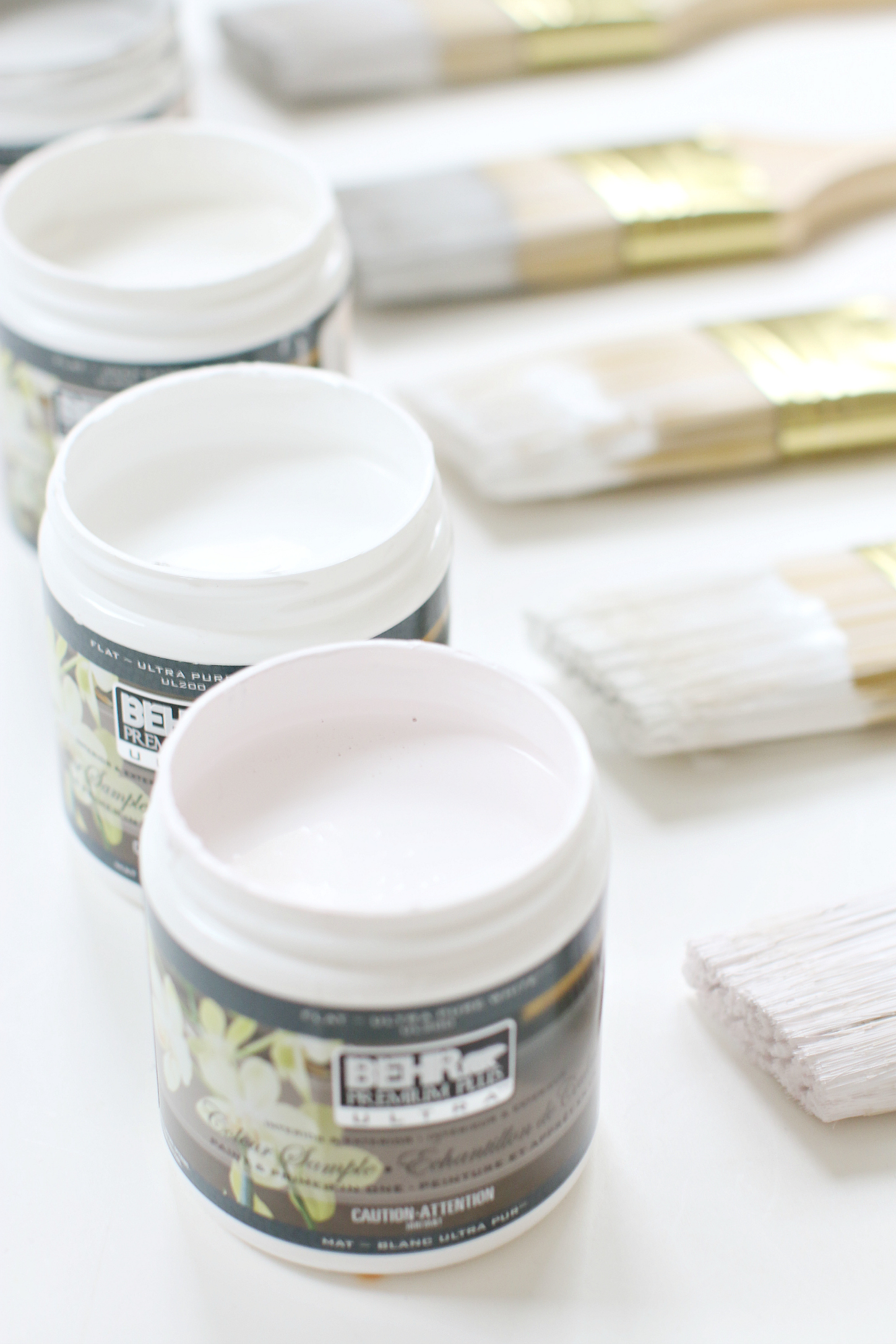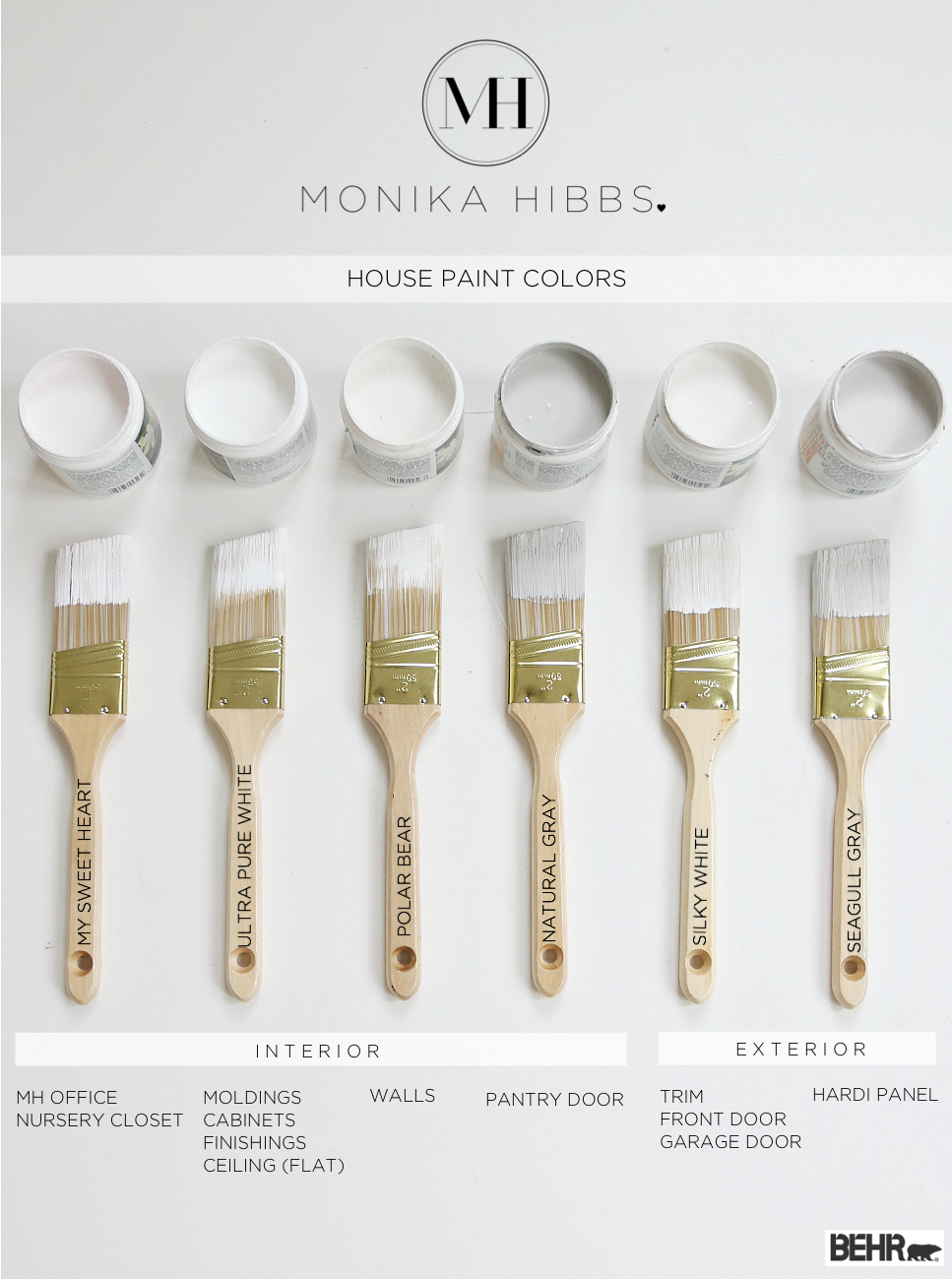 Choosing paint colours has to be one of the hardest decisions to make when building a new home. It can get overwhelming when you realize there are hundreds of different shades of whites, greys and pinks and then on top of that, determining what sheen you'd like to have!… So I always recommend getting samples and painting a small area in the room you want a specific colour.  It is amazing how a shade of colour can change once it is in a room.
We looked at paint swatches for hours and tested many paint samples. I knew I wanted white walls and white finishing… but somehow, I wanted it to not look too white. Sounds silly right? After all the back and forth, I've found a great combo with the Behr Premium Plus paint line, available exclusively at The Home Depot.
I wanted the walls to have just enough warmth, but not be too yellow.  For the mouldings and finishings, I wanted a true pure white so I went with Behr Ultra Pure White in a semi-gloss giving a soft feel to the finish.  For the drywall ceilings we went with the same Ultra Pure White from Behr, but in a flat sheen, which is very common, but for any of the t&g paneling both on the ceiling and walls, we went with a satin finish.  It is right between flat and semi-gloss so it has a very light sheen to it.  I love how it looks!
For all the trim work, we used a semi-gloss sheen in Behr's Silk White so it looks like fine furniture.  However, I would also recommend to use a satin sheen for trim, mouldings, doors etc as it tends to give a really soft feel to the finish.  The bottom line is thats that you just want to make sure you stay consistent through-out the house.
When it comes to paint, don't be afraid to edit and redo if needed! Even after all the sampling and swatch reviews we still ended up having to repaint some ceilings, cabinets and trim work etc.  When you start a new painting project, prepare yourself that you might want to change it!.. I have learnt that it's totally okay! But now that it's all updated and finished, I have to say I love the result! It's fresh, airy and very welcoming.
It can be hard to capture the true colour of paint with photos, but I've done my very best to capture the colours of what it all looks like in real life. For my office I wanted to do something other than white… but I think I may need to rethink the pink. It's a gorgeous colour called My Sweetheart by Behr, but everyone who knows me (a lover of all things white) keeps asking if that room is the baby's room. Ha!  But as we know, things always look different when furniture and beautiful things fill a room. We'll see
There is a lot of advice online (including The Home Depot's Buying Guide) that can help guide your decisions, but nothing will replace your experience of choosing colours and sheens and painting a room yourself.  Once you learn from a few mistakes, you'll feel like a pro!  If you have any questions, just leave a comment and I'll do my best to help!