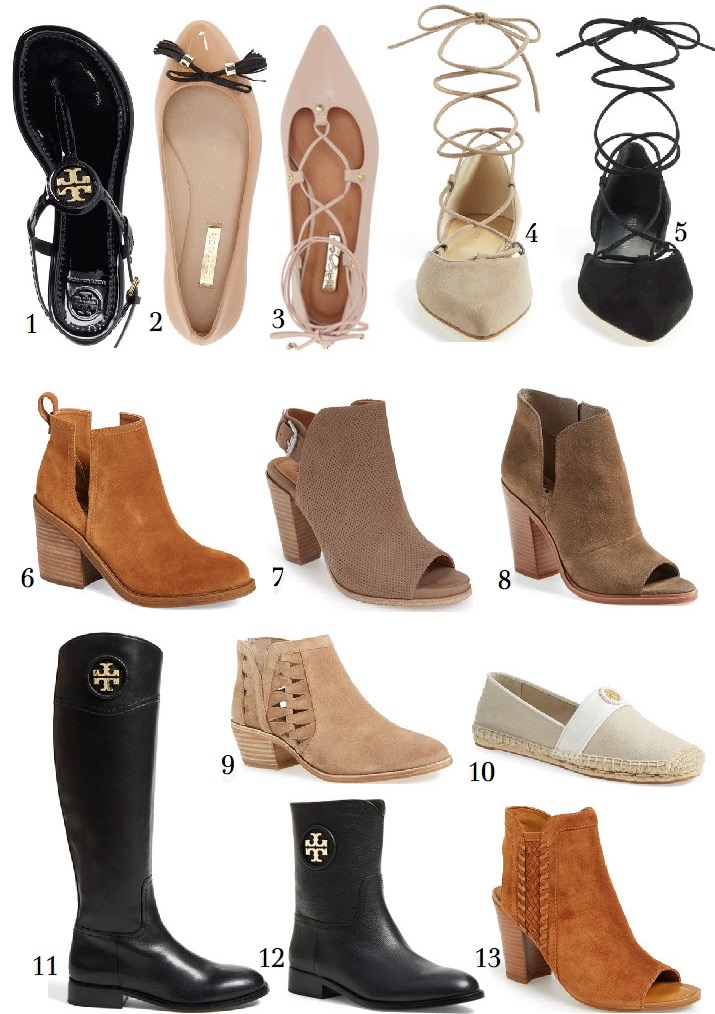 | 1 | 2 | 3 | 4 | 5 | 6 | 7 | 8 | 9 | 10 | 11 | 12 | 13 |
I'm so excited that it's finally time for the Nordstrom Anniversary Sale! For the next week or so i'll be sharing my favourite picked from the sale.  I've chosen my favorite bags, accessories, shoes (today), beauty items and fashion pieces. If you've been eyeing to buy something, now would be the time! Especially if you are already thinking about investing in pieces for Fall!
If you're anything like me, you're already thinking of boots and booties first. A great way to style with a cute summer dress now and then transition into fall with your favourite denim and warmer clothes. I find it's really hard to find a great pair of  good quality boots for a great price too. Thank goodness for the sale though, you won't want to ignore the prices of these shoes I've picked! Click on over to purchase now if you are a Nordstrom card holder because the sale is open to you now, if not, don't fret, sale is opening up to the rest of you Friday, July 22nd! Happy Shopping!
-SHOP THE POST-