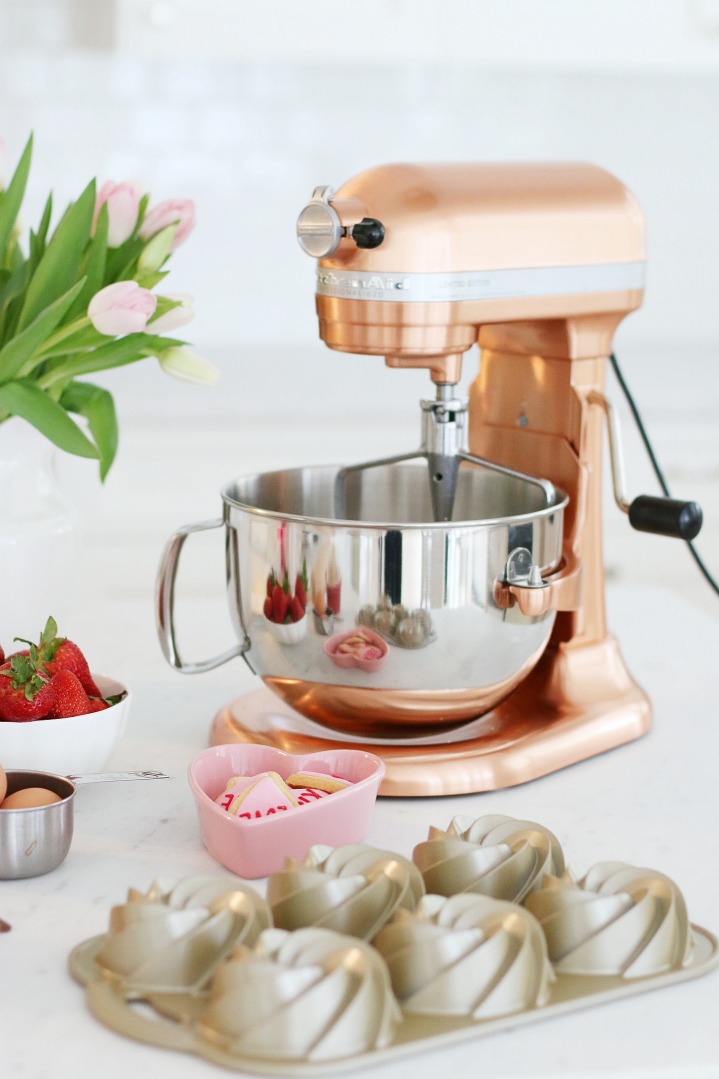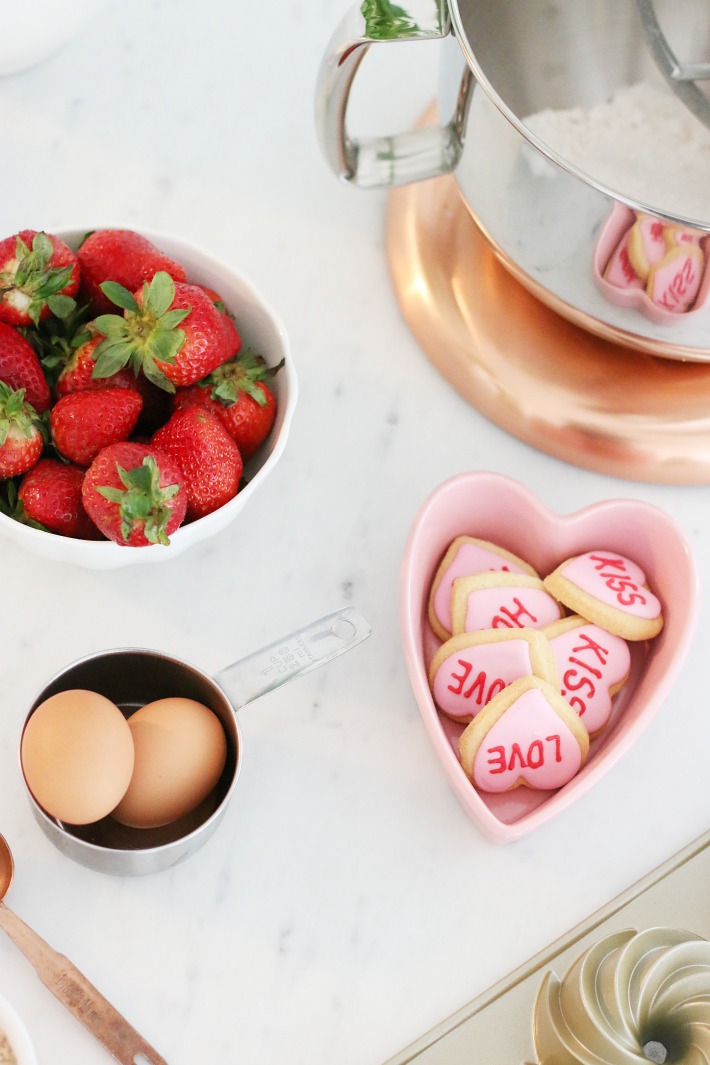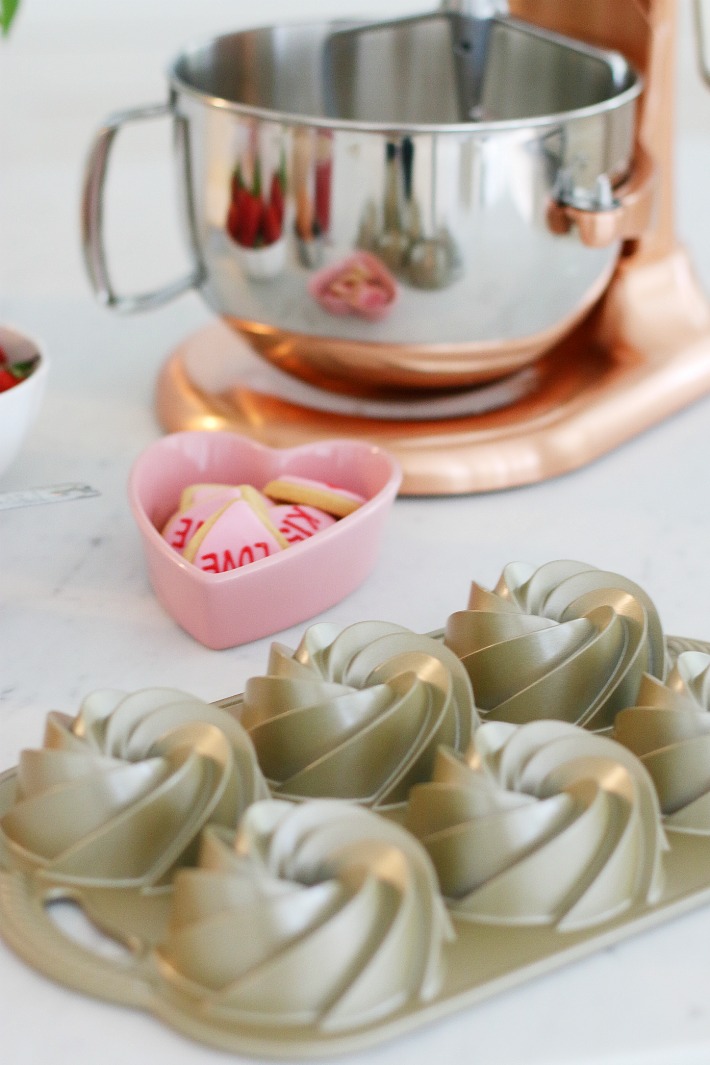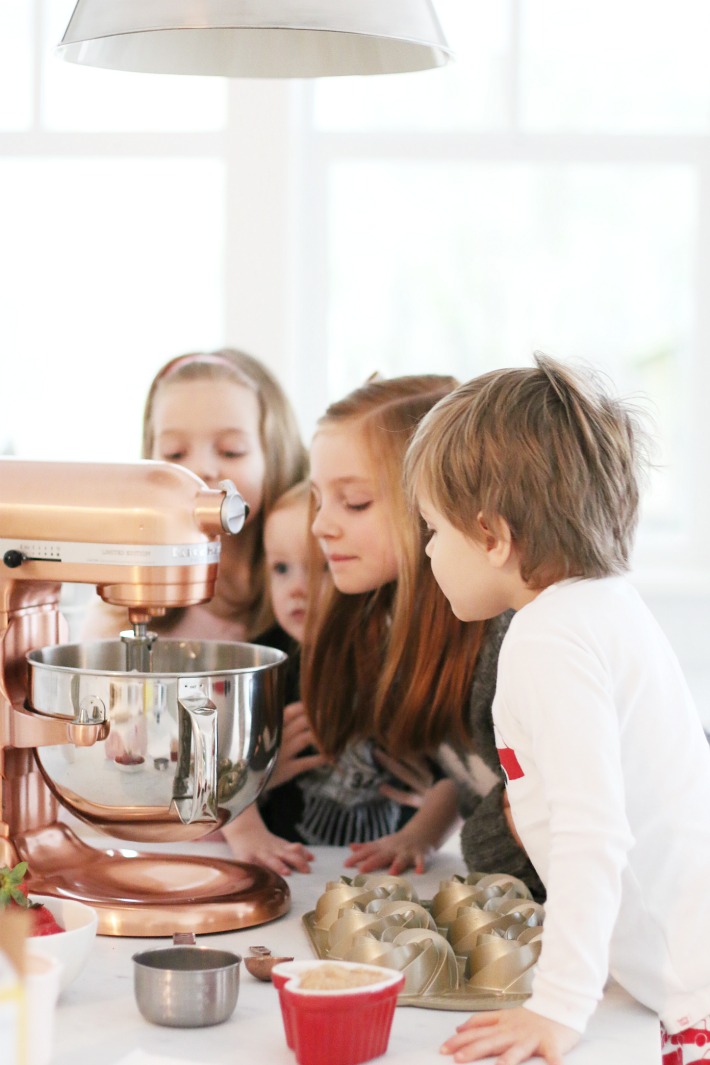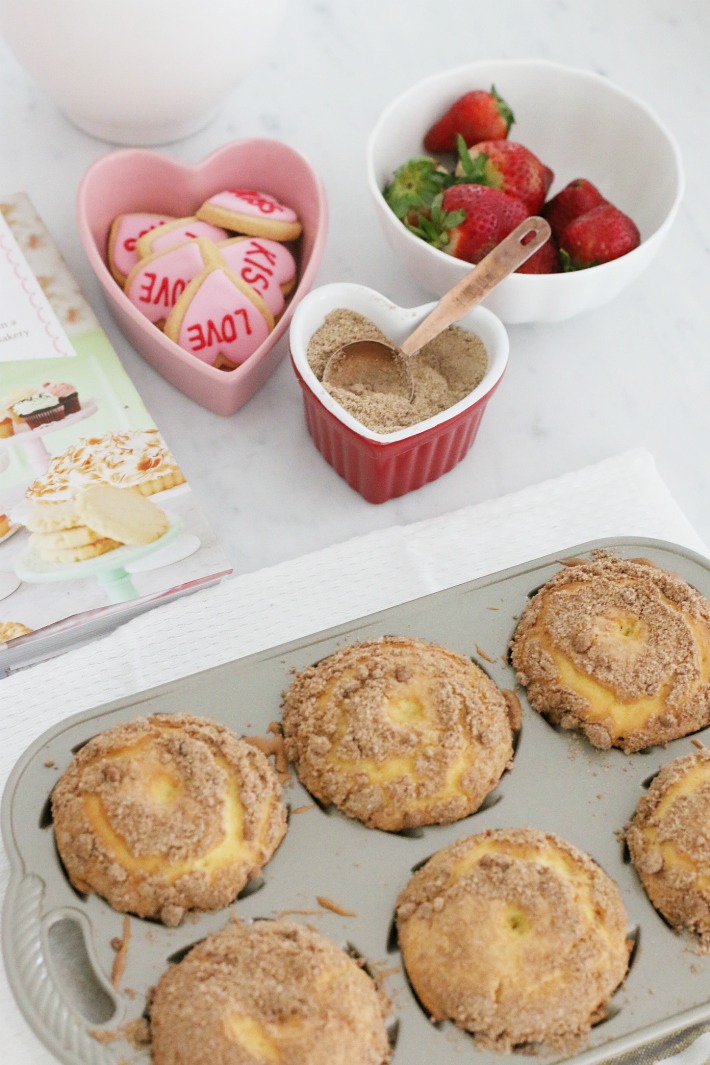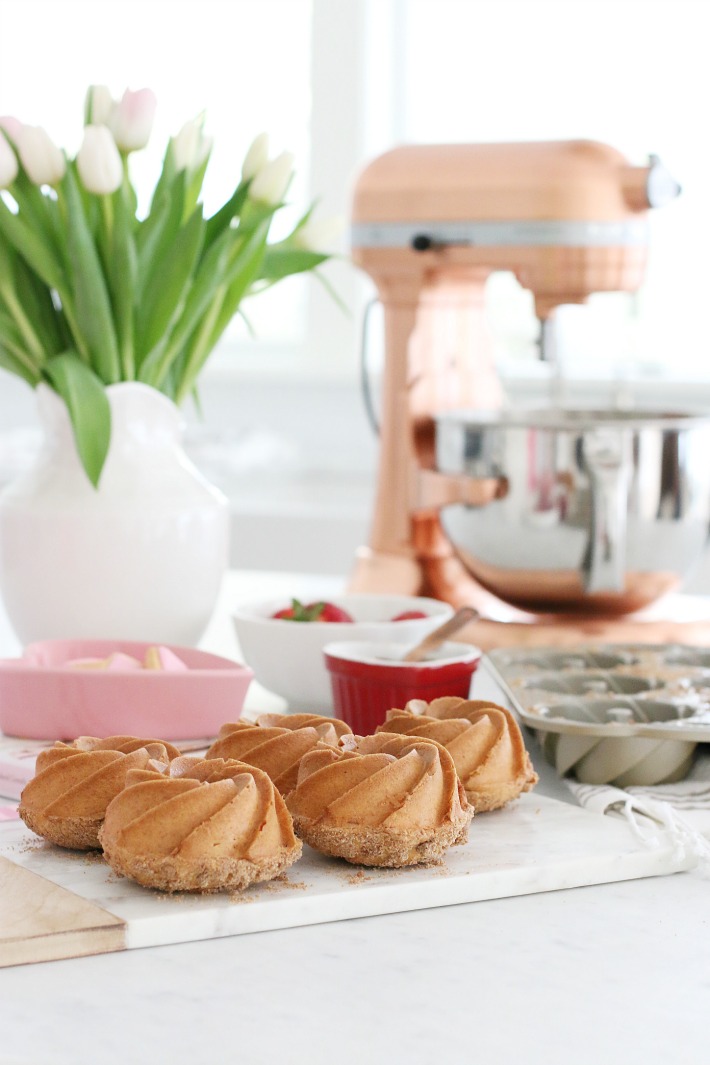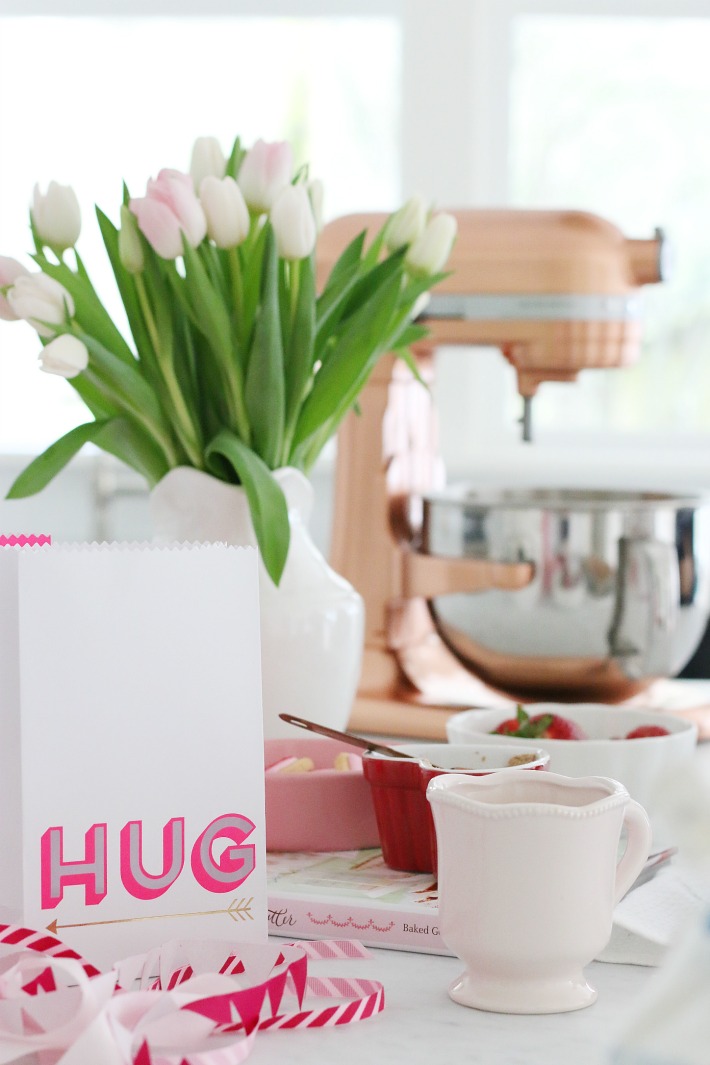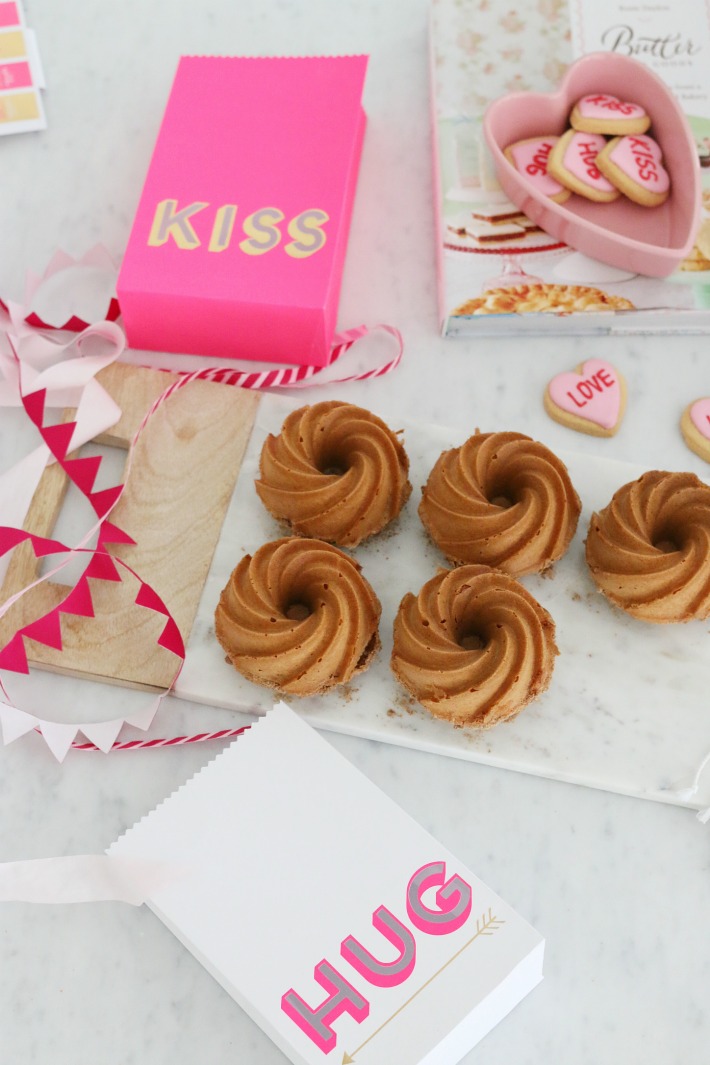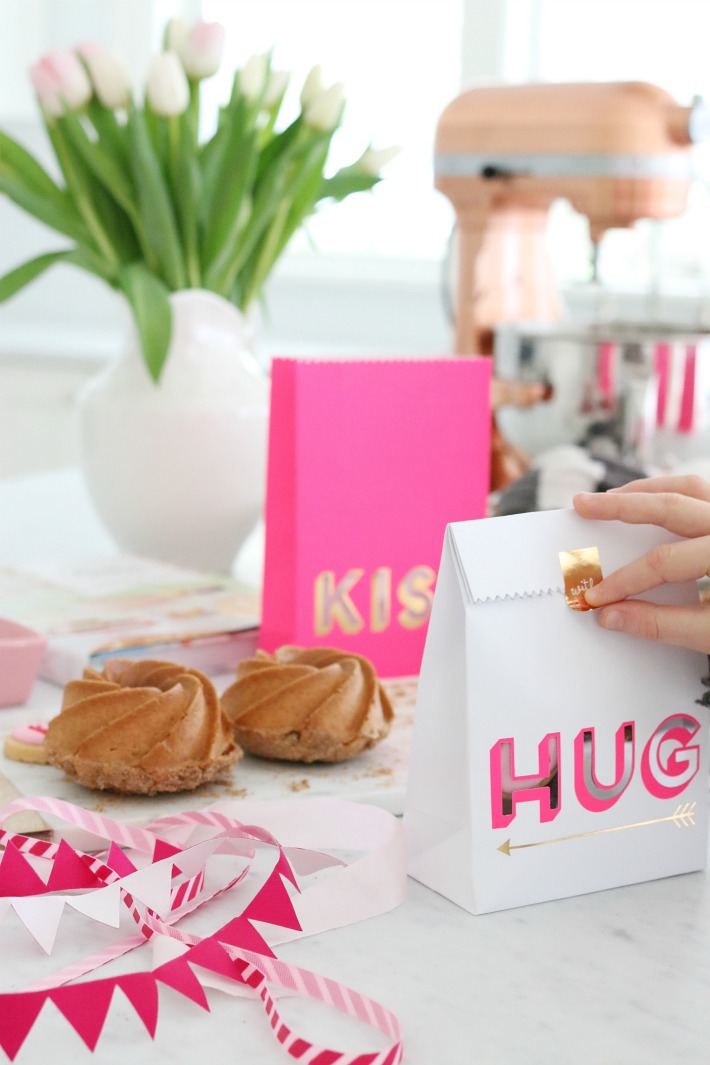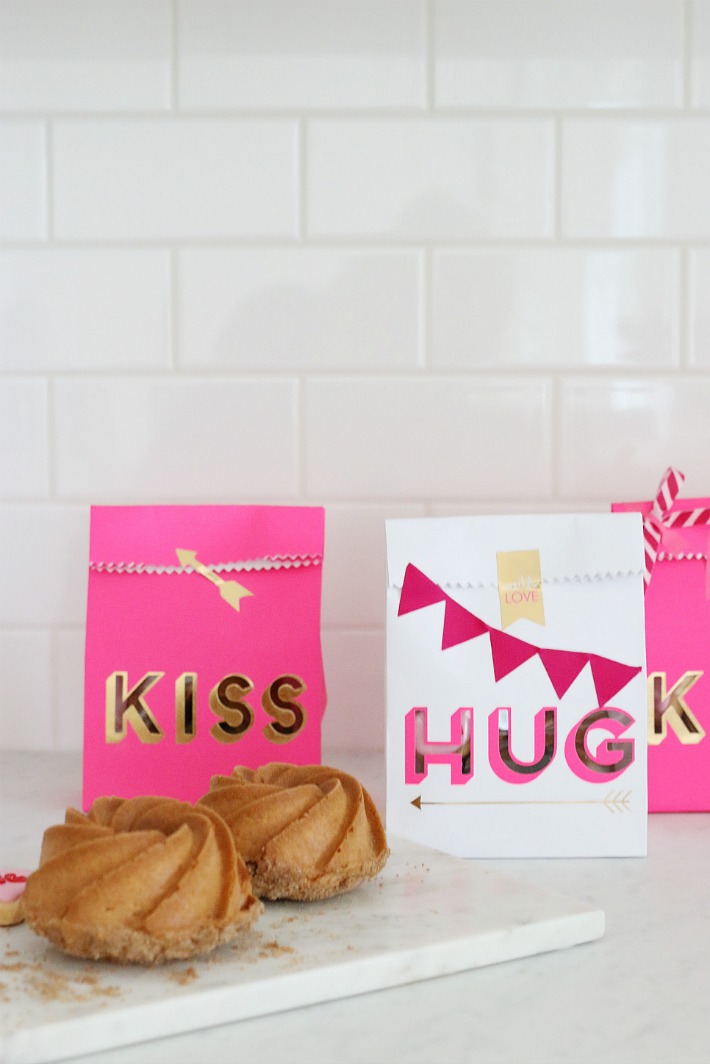 | Copper Mixer | Bunt Cake Pan | Treat Bags | Measuring Cups | Ribbon | Pink Mug | Marble Board |
I love baking for special occasions! Add in some little Valentine's gift bags and it's that more special! I've teamed up with Williams-Sonoma, baking the most adorable bunt cakes, wrapped in these cute treat bags!  I thought I'd invite a few little helpers to help me with the process! Simple vanilla cakes, sprinkled with cinnamon sugar, some heart sugar cookies, and finished off with fun ribbon! The kids loved it! They each made their own bag to gift to their best friends! We had such a fun day baking and making these Valentine's goodie bags.
PS: Don't you just love the KitchenAid Proffesional copper mixer? It's exclusive  to Williams-Sonoma and simply stunning.